Pune Based Electric Vehicle Start-up Launches its First E-Cycle Starting at Rs. 50,000/-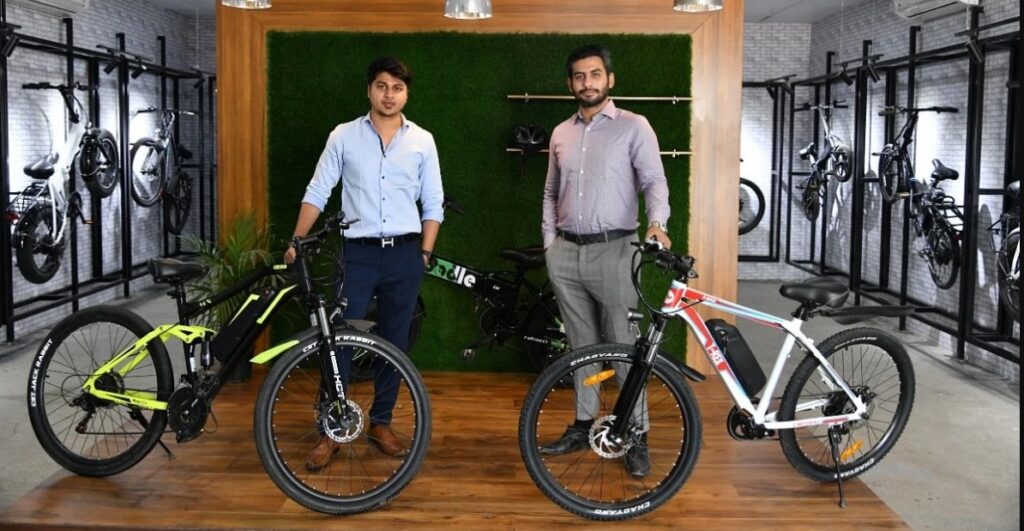 An e-cycle that is both a cycle and an electric bike has been launched by a Pune-based start-up called E Motorad. There are two e-cycle models EMX and T-Rex and they are ideal for riding through the terrains of the city and rough terrains like the mountains. The cycles are equipped with strong frames, dual suspension for extra comfort. The EMX variant has a 36V 250W rear motor that is powered by a 10.4 AH Samsung lithium-ion battery. The T-Rex variant also has similar features in terms of build, brake and suspension, but it is powered by a 36V 7.8 AH battery and can go 35km on a single charge. By December and February, the company plan to launch three more products under the EM-Cosmos, T-Rex and T-Rex Pro.
The company claims it is India's first dual suspension e-cycle with Samsung Batteries that provides long battery life. It comes fitted with dual disk brakes, has a range of 35km to 45 km + (70 + km with paddle assistance) and gives the top brand Shimano gears up to 21 speed options. The company also includes a lifetime warranty on body. Prices start at Rs 50,000 and above.
The battery is made removable so that it could be easily charged anywhere, and it takes a time of 3 hours to get a full charge. There is also a digital screen present on the cycle which will display the speed of the cycle; it also has a LED in the front. The rider has 3 mode options – pedal assist option in which the rider have to pedal manually, but would have some push from the battery, throttle mode where the e-cycle works as an e-bike, and a pedal mode, where the rider just have to pedal normally like a regular cycle, says Kunal, the CEO of E Motorad.