Startups and TM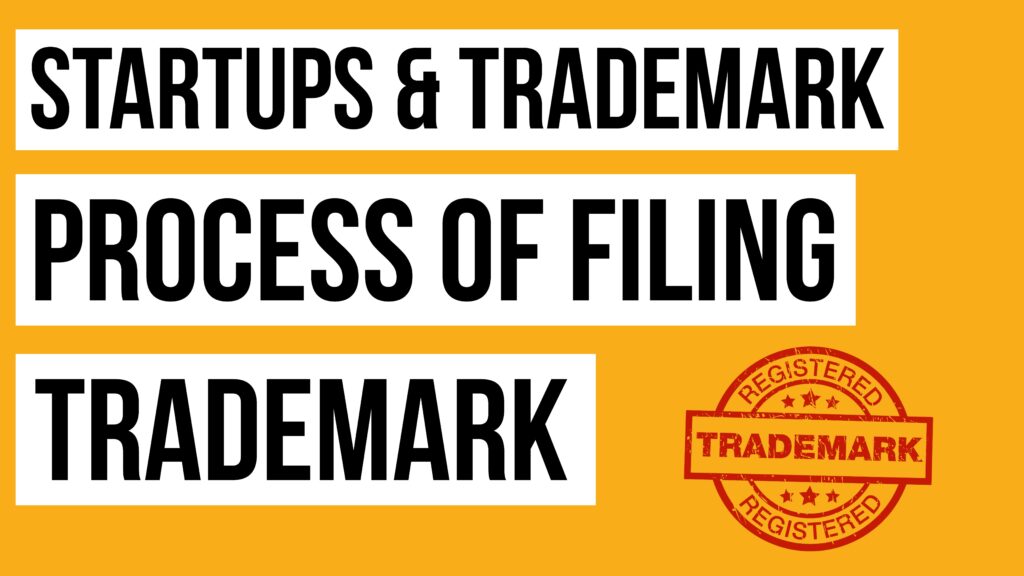 It is not enough to develop a product or service that solves a problem or improves existing solutions and protect it through IP rights but also for a startup to create a positive impact and goodwill for their customer. In this blog, we will be discussing about how to differentiate your product in the market; how you can leave an impact of your company in consumers' minds.
What does a consumer want, one might think? A consumer wants a product or service that can be utilized multiple times, that matches their requirements and is easily available. By developing such products and services, companies gain credibility of their customers. It is very necessary for every startup to create their unique identity as it leads to a better recognition by customers and develop goodwill or trust.
How would your customer recognize you?
Put yourself in a situation where you desperately want to have a burger. What comes to your mind when you think about where to order your burger from? Do you see a bright yellow "M"? This is because, McDonald's has made a huge name for itself in burger sector. Similarly, if you see the tagline "I'm lovin it", you will immediately recognize what brand it belongs to because no other brand is allowed to use it. There are other brands with such unique identity. As a startup, you must make sure you work hard on creating a vibrant identity as that is going to regulate how you seem in the market and according to that you have to plan out your trademark strategy. This blog will be mainly focusing on trademark.
The basic step that you should take as a startup is choosing a suitable name, logo or a symbol that customers will associate with your company. Think of a name or logo by which customers will identify that it belongs to your company.
What is Trademark?
Trademark is your business' identity. Your business can be identified by not only its name but also its logo, sign, symbol, jingle, tagline, odour, colour, shape and so on.
As mentioned earlier, the first step for any entrepreneur should be deciding a unique name of the company along with a logo; and you must thoroughly check if another company with the same name, exists. Similar name or logo can confuse customers and can also pave the way for your loss as you might accidently be infringing someone else's IP.
How to apply for a trademark?
Filing a trademark is extremely important in order to protect your IP. But the real question here is how, as a startup, you can apply or obtain a trademark on your company's name, logo, sign, symbol, jingle or whatever you are sure of will make your company standout.
Trademark rights can be obtained by applying in trademark registry of government of that country. If we talk about India, then you can get your trademark registered in the trademark office India.
There are in total 5 offices in India where you or your attorney can file a trademark online. These offices are situated in Delhi, Kolkata, Mumbai, Chennai and Ahmedabad. Besides this, you can also file your trademark in foreign countries if you feel that your product or service is capable enough to be launched in the international market or only for the sake for protecting them.
What is the basic process of filing a trademark?
The most fundamental step for you would be to choose the right trademark attorney or agent, who can keep a check on you trademark, well. After that, you need to file a trademark application, and as per my suggestion, you must give the application to only an appropriate attorney.
There are 45 classes in trademark. The classifications are done on the basis of goods and services or government fees. Class basically refers to the category your product or service comes under. For instance, if you were in the pharmaceutical sector, your trademark class would be 5 and if you were in education sector, your trademark class would be 41. In a similar fashion, other products and services are assigned classes. You can also file under more than one class if you feel you might expand your business in the future; and under those classes as well, you will be launching your products or services with the same name.
Once you have filed your trademark application, the following step would be formal examination. After the filing, the trademark office will be examining your application. They are allowed to raise objection over it if they feel that something is out of place; if there are no objections, then it will get passed in one go. Passing of the application in one go signifies that the trademark will first get published and if until 4 months of publishing no opposition occurs, your application will get accepted. Then, you can add an "R" above your logo and once the filing is done, you can add a "TM".
If any objection occurs in trademark application review process, formal examination, then your attorney will have to answer with the support of proofs; there is a chance the application will get approved after the formal examination. There is also a chance that the examiner considers a hearing; if your attorney clarifies all the objections, your application will get approved and get published again and if for four months, since the publishing, no opposition occurs, your trademark will get granted.
The procedure for getting a trademark is quite easy but you must consider conducting a trademark search before filing it.
What all can you get Trademarked?
As we all are aware, a company's name, logo, symbol, sign can be trademarked. But have you noticed that the colours of products are also trademarked? For example, Nokia, Microsoft, Apple and Samsung. These companies have protected their colour codes and the shape of their products by trademarking them. Therefore, you can also trademark a unique appearance of your product. If you notice, you'll see that a lot of companies have also protected their jingles and taglines, like McDonald's "I'm lovin it" or Nike's "Just Do It". In the same way, Britannia has protected its jingle and Nokia, its starting tune. Similarly, even you can trademark your tagline and jingle.
So, basically, you can trademark anything which will act as your company's identity for your customers, be it name, logo, sign, symbol, jingle, colour combination, 2D, 3D, odour, shape and even texture.
A point to be noted is that time is an extremely valuable asset when it comes to filing a TM. Hence, it is recommended to focus on the same since the start of your business.