GM sues Ford claiming trademark infringement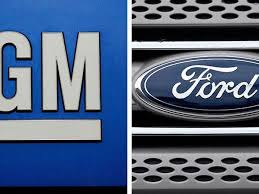 General Motors (Gm) bring the lawsuit to protect their longstanding right in cruise super cruise and cruise-formative trademark.
In the past months Ford made an announcement regarding its hands-free driving system being dubbed as 'BlueCruise'. They also stated that it would become available starting with all 2021 model year F-150 trucks and Mustang Mach E crossovers.
General Motors don't appear to be happy with Ford's name decision. In this manner, GM alongside its autonomous taxi subsidiary Cruise recently claim a lawsuit in a government court in California. General Motors Co. had sued its rival Ford Motor Co. for disregarding a trademark driver assist innovation that is utilized for hands free highlights, as per a lawsuit.
General Motors said in an interview that, "The name infringes upon our trademark for ours own hands-free driving system, Super Cruise, as well as ours trademark for Cruise, an autonomous vehicle subdivision."
"We earlier had hoped to resolve the trademark infringement matter with Ford amicably but after failing to iron out the issue, we had no choice but to vigorously defend our brands and protect the equity our products and technology have earned over several years in the market." General motors added.
In every possible way Ford defended its decision of the name. Ford also seemed to call the lawsuit being meritless and frivolous. Ford said in its own favor, "Drivers for decades have understood what cruise control is, every automaker offers it, and 'cruise' is common shorthand for the capability."
General Motors Co. is looking for money related harms and filed a preliminary injunction asking that Ford be requested to stop using the name. Ford's reaction to GM's preliminary injunction contends "cruise" is a typical term utilized across the industry, Levine said, taking note of that GM generally approves of Predictive Cruise used by Mack Trucks, Robocruise used as RoboCars' trademark, Hyundai's Smart Cruise Control and BMW's Active Cruise Control.