VeriSilicon Image Signal Processor IP Achieved ISO 26262 Automotive Functional Safety Certification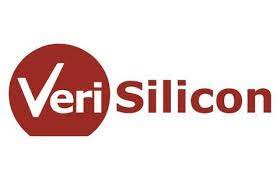 On 23rd November 2021 VeriSilicon, a leading Silicon Platform as a Service company, announced its Image Signal Processor the Vivante ISP IP ISP8000L-FS V5.0.0, designed for advanced and high-performance camera applications, has now been certified ASIL-B as Safety Element out of Context (SEooC) in compliance with the ISO 26262 standard. Leading safety consultancy company ResilTech had issued the certification.
This certification of the leading ISP design for functional safety is a key milestone for VeriSilicon in automotive applications for high security applications such as driver monitoring systems and self-driving cars. The certified ISP8000LFSV 5.0.0 supports dual real-time cameras and can achieve through rates up to 600 megapixels / sec. It integrates multiple-exposure high dynamic range (HDR) processing and advanced noise reduction in both the spatial and temporal regions. Following the ISO 26262 development process, with functional safety, the ISP8000LFS V5.0.0 can provide high quality and reliable camera processing for automotive systems.
"Functionally safe SoCs are the key technology to fuel the growth of electric vehicles and autonomous driving, which is a fast-growing segment with many innovations. In our automotive customer base, we see high demand for ISO 26262 compliant IPs as well as ASICs. ISP8000L-FS V5.0.0 IP is the first VeriSilicon IP to reach ISO 26262 certification; subsequently, other VeriSilicon IPs, including VPU, Display Processor, NPU, GPU and DSP, will also reach ISO 26262 certification," Wei-Jin Dai, Executive VP and GM of IP Division at VeriSilicon, said.