Google V/s Paytm: The Twist and Turns!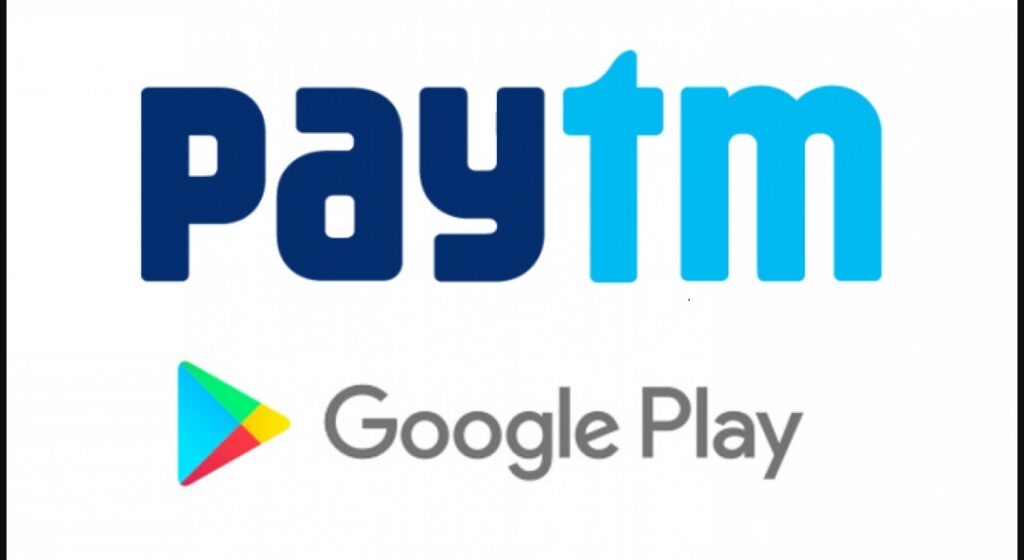 Paytm was taken down from Google Play Store on Friday. While Indian users were quite shocked by the sudden removal of the app from the Google Play Store, Paytm ban has no China connection. It was pulled down by Google because it violated Google's complex norms around online gambling, cash prize contests and not due to any security issues.
UPDATE: Paytm was back on Google Play Store hours after it was taken down.
Paytm recently gave out a statement stating that "Google 'arm twisted' Paytm to taken down the UPI cashback scheme." Calling the removal of Paytm application from Google Play Store 'Unjustified', Paytm on Sunday alleged that the U.S. headquartered technology firm 'arm twisted' it to remove the UPI cashback scheme even as its own digital payments app- Google Pay has been running a similar promotion.
Paytm in a new blog post on Sunday said that, "Google didn't give it a chance to explain its new cashback sticker feature." The ban amounting to Google hinting Paytm to be a gambling app is defamatory in nature, said the Noida based firm in the blog.
Paytm said, "This was the first time Google was sending us a notification regarding our UPI cashback and scratch cards campaign. We were not given any opportunity to respond to their concern or put forth our views. We state that our cashback campaign was within the guideline, as well as laws of the land. We did not break any rules and there was no violation. It is not related to gambling in any manner whatsoever."
There is a bigger question here that the Indian startup ecosystem and developers should think about. As a startup, we are running law-abiding businessess and building for India. Google and its employees are making policies which are over and above the law of the country, and are arbitrarily implementing them, said Paytm accusing Google in its detailed blog.
Responding to Paytm's allegation, Google spokesperson in an emailed response said, "offering cashback and vouchers alone do not constitute a violation of Google Play gambling policies." Google spokesperson further added, "our policies do not allow casinos or support unregulated gambling apps that facilitate sports betting, including daily fantasy sports in India. In the case of repeated policy violation, we may take serious action which may include terminating Google Play Developer accounts. Our policies are applied and enforced on all developers consistently."
Paytm responding to these allegations in its blog post accepted that while Google Play Support reached out to the company on three different occasions on August 20th, August 28th and September 1st with some concerns on a separate matter of Paytm First Games' promotion on the Paytm app. While we strenuously disagreed with the allegations that we are breaching the policy (and we disagreed with the policy too), we immediately complied with the diktat that barred us from promoting our gaming subsidiary," it said, adding that driving traffic or promoting fantasy sports is not gambling.
It said, "Paytm First Games can do promotion on YouTube (which is owned by Google), but it is not allowed to do the same advertisement on the Paytm app, as per Google Policy." "We enforce our policies very thoughtfully to provide a safe and secure experience for our customers, while also giving developers the platform and tools they require to build sustainable businesses," said Google spokesperson.
Paytm also highlighted that Google Pay regularly runs similar campaigns in India. At the beginning of the Cricket season Google Pay started its 'Tez Shots' Campaign which said, "Score Runs to earn assured rewards worth up to Rs. 1 Lakh."
"Presumably, such cashback campaigns of Google Pay are not in breach of Play Store Policies, or maybe they are, but a different set of rules apply to Google's own apps," added Paytm in its blog post.
Over 170 Chinese apps are banned by the Indian Government, but, Paytm is not a Chinese app, it is owned by an Indian Company called the 'One97 Communications Ltd'. So the question arises, why was it taken down from the Google Play Store? The key points below will give you a clear picture.
• Paytm was yanked from Google Play Store because it allegedly violated the guidelines of online gambling and contests on the app. Paytm for Business, Paytm Money, Paytm Mall and other apps owned by One97 Communications Ltd were available on Google Play Store.
• Paytm broke its silence on removal from the Google Play Store. In its statement, it said, it is unavailable on Google Play Store due to some new updates and downloads. Nowhere did the app mentioned that it was removed due to some violation in Google's Policies. It furthermore added, "All your money is completely safe, and we will be back very soon, and you can continue to enjoy your Paytm app as normal."
• Sources claim that Google reportedly warned Paytm before deleting the app from Google Play Store. Google team that works with developers repeatedly reached out to Paytm to fix the issues with the app and despite many attempts, Paytm made repeated violations of the Google policy, noted the source.
• It is also important to note that Paytm was only taken down from Google Play Store and it was still available on Apple's App Store. According to which apple users could download the app but android users had to wait for some time. In the meantime, Paytm assured its users that the money in their wallet is completely safe.
What is Google's Play Store Policy on Gambling?
Google prohibits online casinos and unregulated gambling apps on its play store. Moreover, the fantasy sports Platforms are also kept out. The tech giant also reveals that an app that leads the consumers to an external site and allows them to participate in paid tournaments to earn real money clearly violates the Play Store Polices. Google Play Store has these policies to protect users from potential harm. When an app violates these polices, it notifies the developer of the violation and removes the app from Google Play Store until the developer brings the app into compliance.
If the policy is repeatedly violated, a strict action is taken against the developer which includes terminating the Google Play Developer Account. "Our polices are applied and enforced on all developers consistently," said Google's Suzanne Frey, Vice President, Product, Android Security and Privacy.
Statement from Paytm founder and CEO:
When asked if Paytm would take legal recourse against Google, Paytm Founder and CEO Vijay Shekhar Sharma said, "All options are open." He said the company would seek government and regulatory intervention. Mr. Sharma tore into Google, stating, "I feel agitated to the level that it won't stop today or tomorrow, this fight will go long. Paytm was being 'singled out' and 'targeted' while similar features were running elsewhere and on Google's own payment apps."