Singapore Set to Host World's First Electric Air Taxi Service 2023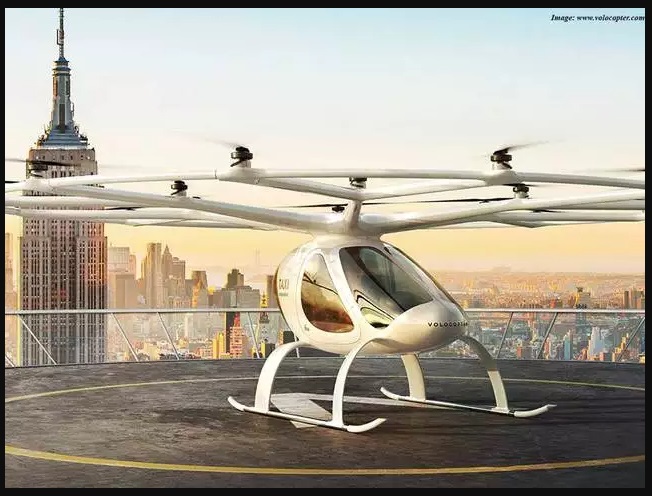 Singapore is set to have Flying Electric Taxi Service by the end of 2023, according to Volocopter GmbH, which is developing the vertical-takeoff craft.
Who's going to make it?
The German manufacturer is committed to start operations within three years of the completion of flight tests, evaluations and certification in cooperation with the city-state, as stated in a statement on Wednesday. In October 2019, Volocopter completed the historic air taxi demonstration flight in the heart of Singapore over the Marina Bay area. It is now waiting for regulatory approvals to launch commercial services.
Ride into future in style
Volocopter air taxis are emission-free, electrically driven aircraft that take off and land vertically. They are planned as an extension to urban mobility and according to the company, can fly up to two passengers directly and quietly to their destination.
Singapore is at the forefront of plans to introduce flying taxis thanks to a more welcoming regulatory regime than in some other countries. While the craft could replace helicopters and light aircraft on some routes, they'd also be small and nimble enough to fly deep within cities and land with minimal space.
"Singapore is renowned for its leading role in adapting and living new technologies," Volocopter Chief Executive Officer Florian Reuter said, adding that local capabilities in battery research, material science and route validation for autonomous operations will be central to the project.
Tickets are now available
According to a Bloomberg report, Volocopter is hopeful of launching commercial services by 2023. Interestingly, the company has already started selling tickets for flying taxi services in Singapore – for a 15-minute trip you have to pay 300 euros (US$364). Ticket prices should fall sharply once flights become more widely available, according to Volocopter.
Future Urban Air Mobility
The first route in Lion City is supposed to be a tourist route through the southern waters, providing a spectacular view of the Marina Bay skyline. "Follow-on connections may include cross-border flights, which may enhance regional connectivity and offer a significantly improved travel experience to Singapore's closest economic centres," Volocopter said.
Future Plans
In the next three years, Volocopter will set up a team of 50 pilots, engineers, operating specialists and business managers to begin commercial operations. The business is planning to recruit more than 200 full-time workers in Singapore to run the Singapore route network by 2026. Volocopter has also initiated research and development projects with local institutions, beginning with Fraunhofer Singapore at Nanyang Technology University.