WhatsApp Video & Voice Call Feature Rolled Out for Desktop: All You Need to Know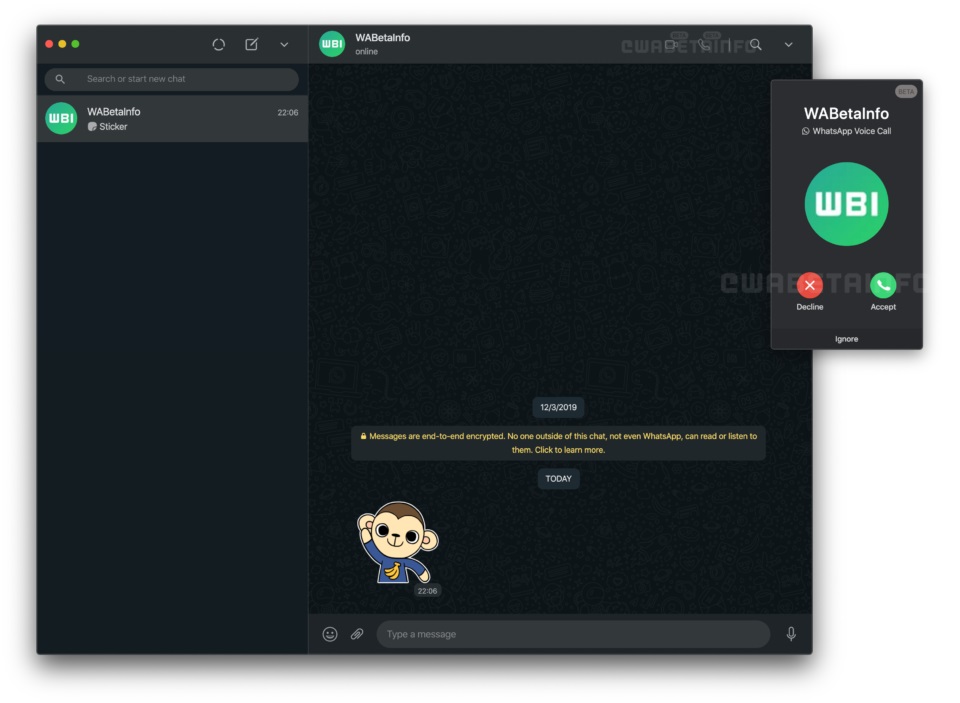 Users who have received the new update will see voice and video call buttons in the chat header of their WhatsApp app. WhatsApp seems to have begun to roll out voice and video calls to select desktop users. This will allow users to make direct calls to WhatsApp from their desktops. To date, voice and video calls have been limited to the WhatsApp for mobile devices. However some recent reports indicated the creation of WhatsApp calls for both its desktop and Web clients. The new update is currently in beta and according to the article, its roll-out is very limited in scope.
"WhatsApp is rolling out beta calls for specific users but unfortunately, being a beta feature, it's available for very few people. We hope you're luckily but, if it doesn't, don't worry: every day more users receive that activation and, at present, WhatsApp Desktop has a higher priority," the reported stated.
The quoted source shared a few screenshots that show the voice and video call button will be placed on the chat header, close to the smartphone version. The images indicate that if you receive a call on the WhatsApp web/desktop, a separate window will pop up that allows you to accept, reject, or ignore an incoming call.
It is important to note that while calls are made from your desktop, you will still need to connect your phone to the WhatsApp desktop app to allow communication. This is just like accessing messages via WhatsApp's desktop and Mobile clients.
Currently, you can only place a voice or video call on the mobile version of WhatsApp. The video calling feature is free on this messaging app and to get started you just need a working internet connection. There is no restriction of how many calls you can make in a day or how long a call can last. In the mobile version, you will find the voice or video call icon in the top right corner of any WhatsApp chat. Currently, WhatsApp only supports up to 8 participants for group voice or video calls.
The WhatsApp Web call feature is soon expected to go live for everyone. If you can't wait for the feature, then you can use Messenger Rooms for video calling with WhatsApp friends. For this, you don't even need to log in to your Facebook account.
Facebook-owned messaging app a stronger competitor against the likes of Google Hangouts, Skype, and FaceTime.