PATENT APPLICATION FEES FOR SMES/STARTUP/NATURAL PERSON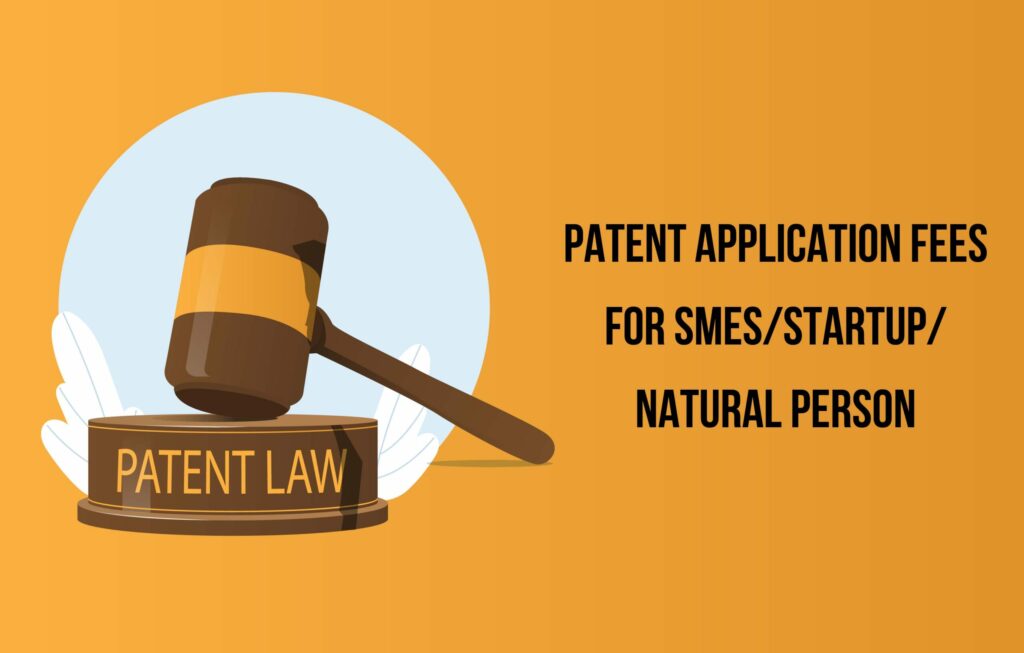 It is well accepted that patenting is a costly and time-consuming process. Only the statutory filing fees (Official fee) and professional fees are usually revealed when submitting a patent. However, there are certain additional fees that must be paid to the Indian Patent Office after the submission (IPO). As a result, it is vital to consider the patent registration process and the fee structure before applying for a patent.
To begin, the applicant's status—whether a natural person, a small entity, or someone other than a natural person—is taken into account when filing a patent application.  A legal entity may be included in the category of "other than natural person," as well as a legal entity and a natural person jointly. The small business must file Form-28 together with all required evidence documents.
For a specification of up to 30 pages and 10 claims, the IPO charges no additional patent fees. However, if the specification is more than 30 pages or contains more than 10 claims, an additional charge per page or claim must be paid.
After 18 months from the date of filing, all patent applications filed are published in the Patent Office Journal. However, if you require your publication sooner, you can file Form-9 and make the necessary payments to have it published sooner. If you choose early publication, your application will be published one month after you submit it.
Applications are only examined if the Applicant pays the examination fees; otherwise, the applications are considered abandoned. Within 48 months of the priority date or filing date, the examination fee must be paid. It's important to remember that paying your fees early allows you to get your patent examined sooner, which speeds up the process.
The following table provides the Patent fees in India for the Patent registration process and various entities (Natural person/ startup, small entity and large entity).
PARTICULARS
E- FILING
PHYSICAL FILING
Natural Person (Individual Inventors)
Small Entity
Other than small entity
Natural Person (Individual Inventors)
Small Entity
Other than small entity
Application for grant of patent

 

1,600
1,600
8,000
1,750
1,750
8,800
For every Extra sheet over 30 sheets

 

160/sheet
160/sheet
800/sheet

180/claim
180/claim
880/claim
For every Extra claim over 10 claims

 

320/claim
320/claim
1600/claim
350/claim
350/claim
1800/claim
 

Publication fee

 

2,500
2,500
12,500
2,750
2,750
13,750
Request for examination of patent application

 

4,000
4,000
20,000
4,440
4,400
22,000