Prior Use of TradeMark: Did Pepsico Lose its Mountain Dew Battle?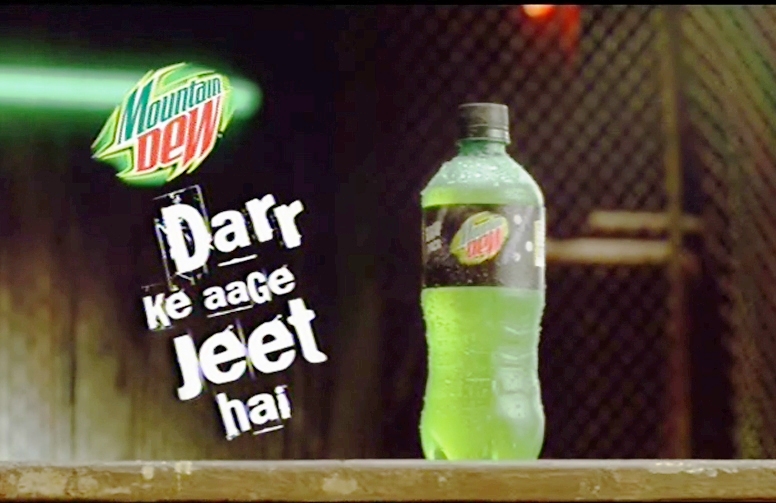 Pepsi Co. is the producer and owner of a carbonated soft drink brand called as Mountain Dew associated with a famous tagline "Darr Ke Aage Jeet Hai". Did Pepsi Co. really put up with its tagline by filling a trademark infringement case against Magfast?
Some may argue that even the strongest have their toughest days, but would it be to lose a battle for your famous trademark to a not-so known company.
War for "MOUNTAIN DEW" trademark:
Pepsi Co. has been very insecure about its exclusive Trademark "MOUNTAIN DEW" which led to Pepsi Co. lodge a complaint against a Hyderabad based beverage manufacture "MAGFAST" over the usage of the mark "MOUNTAIN DEW" on their packaged drinking water bottle.
The Plaintiff Syed Ghaziuddin claimed that he decided to set up a PDW plant in 1997-98 and chose the name "Mountain Dew" because it indicated something pure, emanating from natural source. To which Pepsi Co. send a notice in 2003 accusing them of violation of their trademark.
Arguments Cited by Magfast!
Magfast argued that Pepsi Co has no right over the trademark "MOUNTAIN DEW" as it was not in use in India before 2003. They further argued that PepsiCo does not sell its Packed Drinking Water branded drinks as "MOUNTAIN DEW" but as "AQUAFINA".
Hence they stated that PepsiCo could not prohibit the sale of their Packed Drinking Water, and sued PepsiCo for passing off.
Arguments Cited by PepsiCo!
PepsiCo. argued that it has been selling its Citrus Soda beverage marked as "MOUNTAIN DEW" since 1940 and has an overwhelming worldwide reputation.
It owns registered trademarks of the name in 100 countries including one in India dating back to 1985. Thus it accused Magfast of engaging in infringement.
Does the Concept of Prior Use Apply?
The Indian system follows the "first to use" basis which provides a basis to protect and safeguard the unregistered trademarks.
The proprietor of a prior user, by using and making known the mark or get up in relation to his goods and thus causing it to be associated or identified with those goods will acquire a quasi- proprietary right to the exclusive use of the mark and invasion of this right by any person who by using the same or some deceptively similar mark and inducing the customers to buy from him goods not of the proprietor of a prior user as his own amounts to infringement. (Intepat IP Services Pvt Ltd).
Judgment of the Court:
In a recent decision by the Hyderabad City Civil Court, held that Magfast can use "MOUNTAIN DEW" trademark in relation to its drinking water. The court held that Magfast has been traditionally using the "MOUNTAIN DEW" mark claiming prior use rights over it.
Comments:
The first to use concept acts as a roadmap in certain cases as there are chances that the big MNC lose their registered trademark.PepsiCo has been a registered owner of the "MOUNTAIN DEW" trademark in India since 1985. The rights over its trademark "MOUNTAIN DEW" has not been affected in any manner due to the orders passed by City Civil Court Hyderabad. Hence PepsiCo has a strong ground for challenging the orders passed by City Civil Court Hyderabad in appeal, both on facts as well as on law.