PIANO FACTORY GROUP, INC., SWEET 16 MUSICAL PROPERTIES, INC., v. SCHIEDMAYER CELESTA GMBH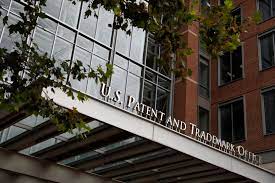 The United States Court of Appeals for the Federal Circuit (CAFC) officially confirmed on September 1, 2021 that the Trademark Trials and Appeals Board (TTAB) had cancelled the trademark owned by Sweet 16 Musical Properties, and concluded that it did not there was no problem with the terms of appointment and TTAB. Schiedmayer Celesta filed a petition with the Trademark Trials and Appeals Board (TTAB) seeking to cancel the registration of the trademark "Schiedmayer" owned by Sweet 16 Musical Properties, Inc. The committee cancelled the registration and Sweet 16 appealed.
Georg Schiedmayer, owner of the German piano-making company Schiedmayer and Soehne in 1980, stopped producing pianos under this name and established a new company called Schiedmayer GmbH & Co. KG. When Georg Schiedmayer died in 1992, his widow Elianne Schiedmayer became the sole owner of the company. In 1995, he founded a new company called Schiedmayer Celesta, which became the defendant. The company continued to use the "Schiedmayer" trademark to conduct business around the world. In Los Angeles, California, Sweet 16 acquired the Piano Factory assets in 2006 and began selling pianos.
On appeal, Sweet 16 raised a constitutional challenge to the composition of the TTAB team that decided on her case. Sweet 16 argued that the appointment of the Trademark Administrative Judge (ATJ) as a panel member violated the appointment clause of Article II of the United States Constitution and therefore the TTAB's decision should be reversed. The acting director of the United States Patent and Trademark Office, as intervener, stated that ATJ was legally appointed.
The Federal Circuit ruled that United States v. Arthrex, Inc., 141 S. Ct. In 1970 (2021), the Supreme Court held that the administrative patent judge was not designated by the Constitution as a member of the Patent Trial and Appeal board because the director did not have sufficient power to review their decision.