BELCHER PHARMACEUTICALS, LLC, Plaintiff-Appellant v. HOSPIRA, INC.,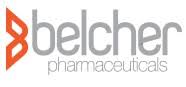 On 1st September 2021, a decision authored by Judge Reyna in the U.S. Court of Appeals for the Federal Circuit (CAFC) upheld a Delaware district court's ruling that Belcher Pharmaceuticals Inc.'s Chief Science Officer engaged in inequitable conduct, making its U.S. Patent No. 9,283,197 unenforceable.
This is an appeal against a decision of the U.S. District Court for the District of Delaware that the appellant Belcher Pharmaceuticals, LLC's claim against Appellee Hospira, Inc. in a patent infringement lawsuit filed under the Hatch Waxman Act cannot be enforced due to misconduct. Implementation of the United States Patent No. 9,283,197. The district court found that Belcher's chief scientific officer had engaged in unfair conduct by concealing important information from the US Patent and Trademark Office with the required deceptive intent during the 197 patent prosecution.
During the trial, Mr. Darren Rubin, Belcher's chief scientific officer, testified that he participated in the prosecution of 197 patents. He helped draft the application, including its claims and description, and helped respond to the examiner's office action which initially rejected the application based on Canadian Patent Application No. 2002643 A. Rubin is also an integral part of the FDA approval process. Mr. Rubin also admitted that as of October 29, 2013, he had a company called JHP that had already launched a label for 1 mg/ml adrenaline products on the market.
Hospira's expert witness testified that each of these three pieces of information were "but-for material to patentability" because they disclosed the pH range and the impurity levels of the asserted claims, and the district court agreed. The court also found that clear and convincing evidence showed that Rubin acted with intent to deceive the USPTO.
The district court did not clearly err in making its factual findings regarding materiality and intent, nor did it abuse its discretion in ultimately deciding that the '197 patent is unenforceable for inequitable conduct. We have considered Belcher's remaining arguments and find them unpersuasive.