TRADEMARK DISPUTE OVER USING OWN NAME.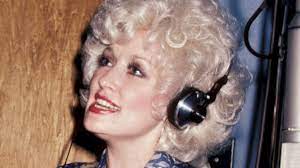 Dolly Parton faces trademark dispute over using own name.
Dolly Madison's company claims that consumers might be confused with the Dolly Parton's trademark "Dolly" as Madison's company has sold their products nearly a century. Thereafter, the Dolly Madison company submitted its trademark opposition.
Dolly Parton is American singer, songwriter, actress and businesswoman. With a career spanning more than half a century, Dolly Parton no doubt has run into her share of setbacks. And with a newly filed opposition against the singer's recent trademark application, she may experience some difficulty expanding her brand. Strangely enough, the dispute is over use of her own name.
Having been in the business for such a long time, Dolly Parton has a tremendous trademark portfolio. She filed her first Trademark application in 1982 for her name in relationship with entertainment administrations, to be specific live musical performance.
However, she didn't receive her trademark enrollment for this mark until 1985. Recently she recorded a trademark application for "cuddle UP, COZY DOWN." The filing shows Dolly Parton expects to offer a line clothing under the trademark.
In March 2020, Dolly Parton submitted a trademark application for a stylized version of "Dolly" featuring a butterfly. The design contains the singer's autograph as part of the trademark.
Dolly Madison's company has sold frozen yogurt and frozen confectionery products for almost a century. In the notice of opposition, they claim that buyers may be confounded if the Dolly Parton trademark is conceded. That's because the application was recorded in Trademark Class 30. While the Dolly Parton and Dolly Madison trademark don't look particularly comparative, it's not difficult to see how use of the expression "Dolly" on similar items might create a likelihood of confusion. Confusion might be brought by visual or hear-able similarities, so the way that Ms. Parton's brand includes her own mark might mean little to the Trademark Trial and Appeal Board (TTAB).
Dolly Parton trademark dispute is up to the parties involved and the TTAB. The singer has until October 19, 2021 to file an answer to the opposition — unless the USPTO grants an extension. If she fails to do so, the TTAB will likely find in favor of the Dolly Madison brand.