US Spacecraft Named for Fallen NASA Astronaut Kalpana Chawla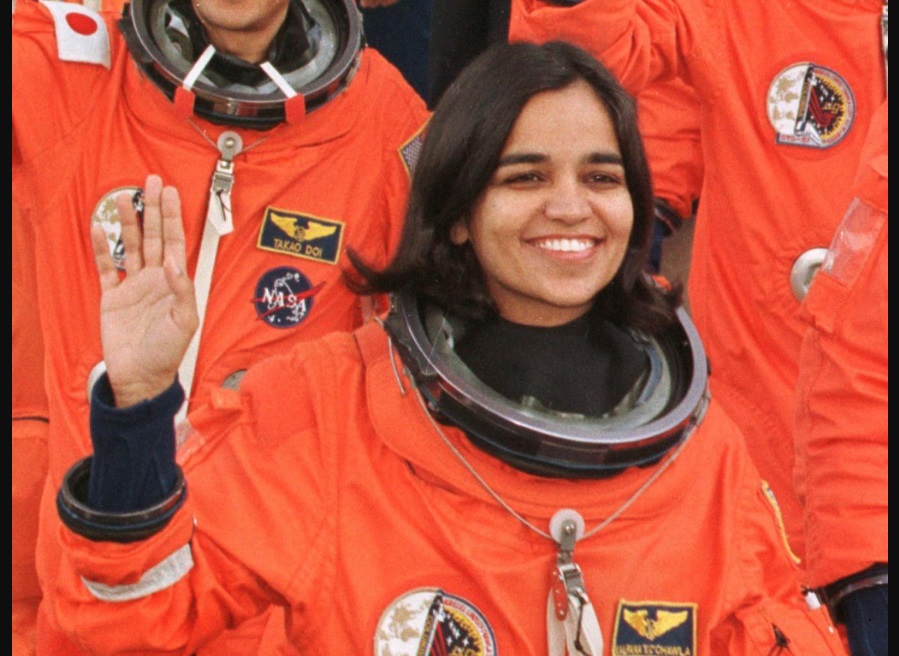 Northrop Gurmman announced that its next Cygnus capsule will be named the S.S Kalpana Chawla, in memory of the mission specialist who lost her life with her six crewmates aboard the space shuttle Columbia in 2003.
A commercial cargo spacecraft bound for the International Space Station will fly under the name of a fallen NASA astronaut who was the first Indian-born woman to enter space.
The S.S Kalpana Chawla is scheduled to launch on the NG-14 mission into the orbit from Virginia Space's Mid-Atlantic Regional Spaceport (MARS) Wallops Island on September 29 at 10:26 p.m. EDT (0226 GMT Sept. 30). The spacecraft will arrive and be attached to the space station two days later.
"It is the company's tradition to name each Cygnus after an individual who has played a pivotal role in human spaceflight," Northrop Gurmman said. "Kalpana Chawla has been selected in honor of her prominent place in history of human spaceflight as the first woman of Indian descent to go to space.'
Today we honor Kalpana Chawla, who made history at NASA as the first Female astronaut of Indian descent. Her contribution to human spaceflight have had a lasting impact. Meet our next Cygnus vehicle the S.S Kalpana Chawla, tweeted the aerospace and defense technology company.
Kalpana Chawla, born in Haryana, India, later moved to United States to earn her master's and doctorate degrees in aerospace engineering from the Texas University in 1984 and University of Columbia in 1988 respectively. Chawla then began her career at NASA, conducting research in fluid dynamics at the Ames Research Centre in California.
After becoming a naturalized US citizen, she applied for and became a NASA astronaut as a member of 'The Flying Escargot,' NASA's 15th class of trainees. Kalpana Chawla launched STS-87 in 1997, a 15-day shuttle mission that was dedicated to the science flying as part of the fourth United States Microgravity Payload (USMP-4).
"While Chawla made the ultimate sacrifice in service to the space program, her legacy lives on through her fellow astronauts and those she has inspired to follow in her footsteps," the company said on its website.
"Her final Research conducted onboard Columbia helped us understand astronaut health and safety during spaceflight. Northrop Gurmman is proud to celebrate the lie of Kalpana Chawla and her dream of flying through the air and in space," it said.
For the NG-14 mission, the Cygnus spacecraft will delivery approximately 3,629 kg of cargo of the space station.
Kalpana Chawla held a commercial pilot licenses for single and multi-engine aeroplanes, seaplanes and gliders, and was also a certified flight instructor. In 1993 Chawla joined Overset Method Inc. as a vice president and a researcher in aerodynamics.
Chawla's second spaceflight experience came in 2001 when she was selected for the crew of STS-107. The flight was dedicated to science and research, with approximately 80 experiments completed.
Kalpana Chawla lost her life during the STS-107 mission, when in space shuttle Columbia, a small piece of foam that struck the orbiter's left wing that created a hole that went undetected during the mission.
Upon Columbia's return to Earth, hot plasma entered the wing, tearing it apart, and resulting into loss of control that led to the vehicle disintegrating and death of the crew.
The S.S Kalpana Chawla is the second Cygnus to be named for a member of the STS-107 crew. Columbia's last commander, Rick husband, was similarly honored in 2016.