MONIKA BHARDWAJ, FIRST INDIAN WOMAN DCP OF DELHI CRIME BRANCH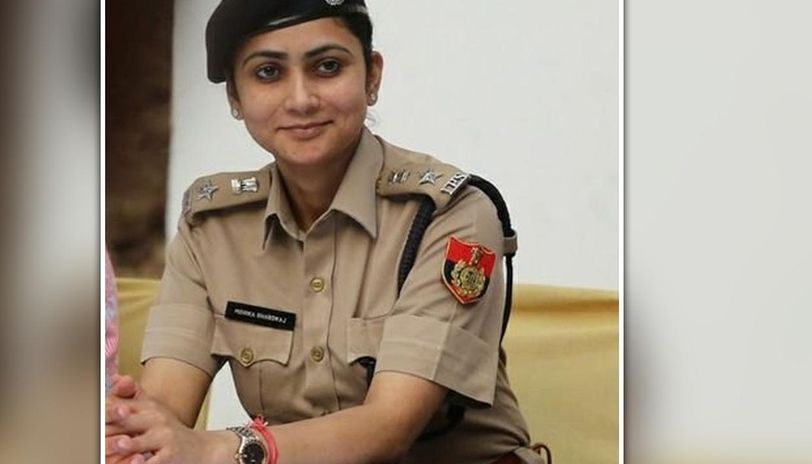 Monika Bhardwaj, a 2009-batch IPS officer has recently been appointed as the Deputy Commissioner of Police (DCP) of the Delhi Crime Branch. She is India's first woman to hold this position.
In her recent interview with the Your Story Founder, she shares her incredible journey, what the word 'Services' means to her and how her recent appointment as the first Indian Women to hold the position of DCP in Delhi Crime Branch offers her the opportunity to eradicate crime at the base.
Monika Bhardwaj said, "It feels good, not only as a woman, but also as an officer to become the DCP of Delhi Crime Branch. The crime branch gives you time, space and resources; it also gives you the opportunity to hit the crime at the base."
Some officers in the Delhi Police believe that she has been given the position because of the way she handled the violence in Tis Hazari between the lawyers and the police personnel.
"I joined the Indian Police Services (IPS) taking the word 'services' very seriously. The key role of a police officer is to ensure peace by maintain law and order and delivering justice" said Monika Bhardwaj.
Hailing from Haryana, she was initially posted as the Additional DCP (West) in Delhi. Monika Bhardwaj came into limelight in 2013 for nabbing six men who kidnapped and raped a 21-yr-old woman in Pondicherry.
Talking about her inspiration Monika Bhardwaj said the first name that comes to her mind is of thefirst female Indian Police Service (IPS) officer Kiran Bedi. Kiran Bedi ma'am has been a great inspiration.
IPS Aslam Khan said, "She is an officer, what's the fuss about first lady officer? Stop discriminating.
Monika Bhardwaj also emphasized on the need for more women in the Police Force.
'I encourage more women to join Police Force because it is important. We are 50 percent of the population and struggling at 8 to 10 percent in the Police force" she further added.