Netflix's iOS App Also Has a TikTok-Style Feed for Funny Video Clips Called Quick Laughs.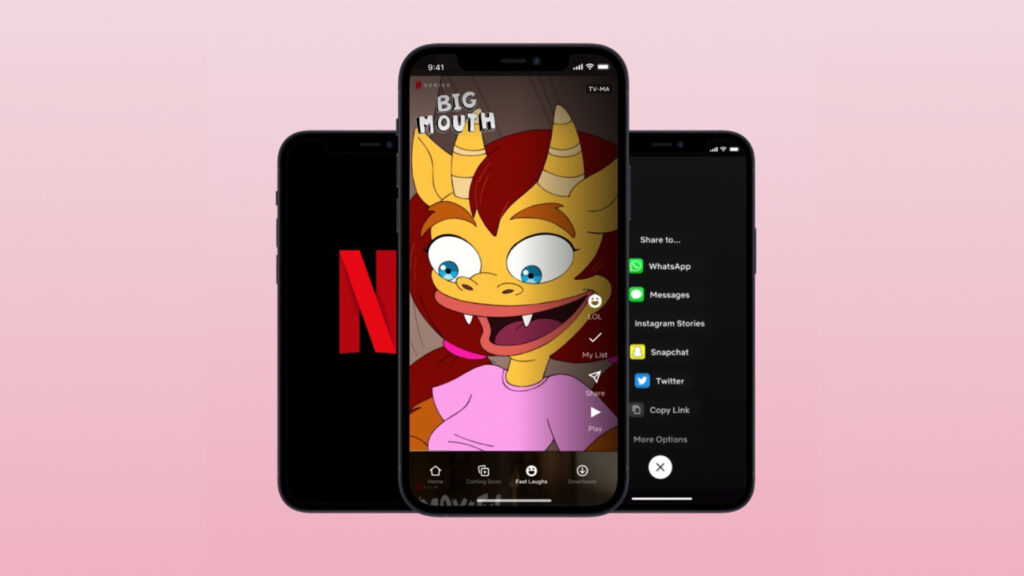 In a move aimed at famous video app TikTok, Netflix added a "Quick Laughs" feature to its iPhone app on Wednesday, serving up comic clips in rapid succession.
According to Netflix, tapping the Quick Laughs tab in the mobile app will unleash a stream of amusing clips from movies, sitcoms, comedy routines, and television shows.
In a blog post, the streaming television service asked rhetorically, "Want to see something funny?"
"This one small question on Netflix opens up a world of possibilities, from funny shows and films to laugh-out-loud stand-up specials."
Quick Laughs clips will be drawn from Netflix's extensive comedy library, which includes shows like Murder Mystery and Big Mouth, as well as stand-up comedy from Kevin Hart and Ali Wong, according to the Silicon Valley-based service.
"This is where we have to say that not all clips would be suitable for all viewers," Netflix said in a statement.
Fast Laughs was initially only available for iPhone users in a few countries, but Netflix has announced that it will soon begin testing it on Android-powered mobile devices.
The new feature seemed to be designed to cater to TikTok fans, and it follows a pattern of people watching video entertainment in short bursts.
During beta testing in India, YouTube Shorts, the video-sharing website's quick clips aimed at competing with TikTok, received 3.5 billion views per day, according to the platform's head. Last August, Facebook-owned Instagram released their own short video format called Reels in response to TikTok's popularity.
In November, Snapchat introduced Spotlight, a public feed of user-generated content.