ISRO Develops Radar for NASA-Initiated Joint Earth Observation Satellite Project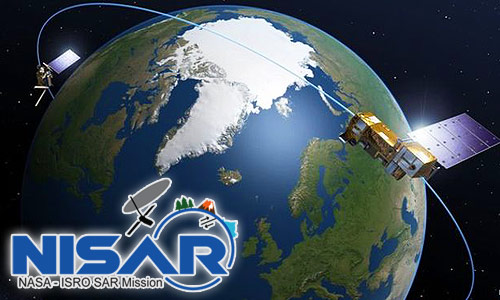 ISRO has finished developing a Synthetic Aperture Radar (SAR) capable of producing extremely high-resolution images for a joint earth observation satellite mission with the National Aeronautics and Space Administration of the United States (NASA). NISAR (NASA-ISRO SAR) is a joint NASA-ISRO project to develop a dual-frequency L and S-band SAR for earth observation.
According to NASA, "NISAR will be the first satellite mission to monitor changes in our planet's surface less than a centimetre across using two separate radar frequencies (L-band and S-band)." On September 30, 2014, NASA and the Indian Space Research Organisation (ISRO), based in Bengaluru, signed an agreement to cooperate on and launch NISAR.
The mission is arranged to launch in early 2022 from ISRO's Sriharikota spaceport in the Nellore district of Andhra Pradesh, about 100 kilometres north of Chennai. The L-band SAR, a high-rate communication subsystem for science data, GPS receivers, a solid-state recorder, and payload data subsystem are all provided by NASA for the task.
ISRO is supplying the spacecraft bus, S-band radar, launch vehicle, and other components.
On March 4, Secretary of the Department of Space and ISRO Chairman K Sivan used virtual mode to launch the NISAR satellite mission's S-band SAR payload.
"NISAR will allow the disentanglement of highly spatially and temporally complex processes ranging from ecosystem disruptions to ice sheet collapses, as well as natural hazards such as earthquakes, tsunamis, volcanoes, and landslides," ISRO said.
According to NASA, the project will monitor Earth's evolving habitats, complex surfaces, and ice masses, as well as provide data on biomass, natural disasters, sea level rise, and groundwater, among other things.
Source: Press Trust of India (PTI)