Intellectual Property Gives Disney Revolutionary Breakthrough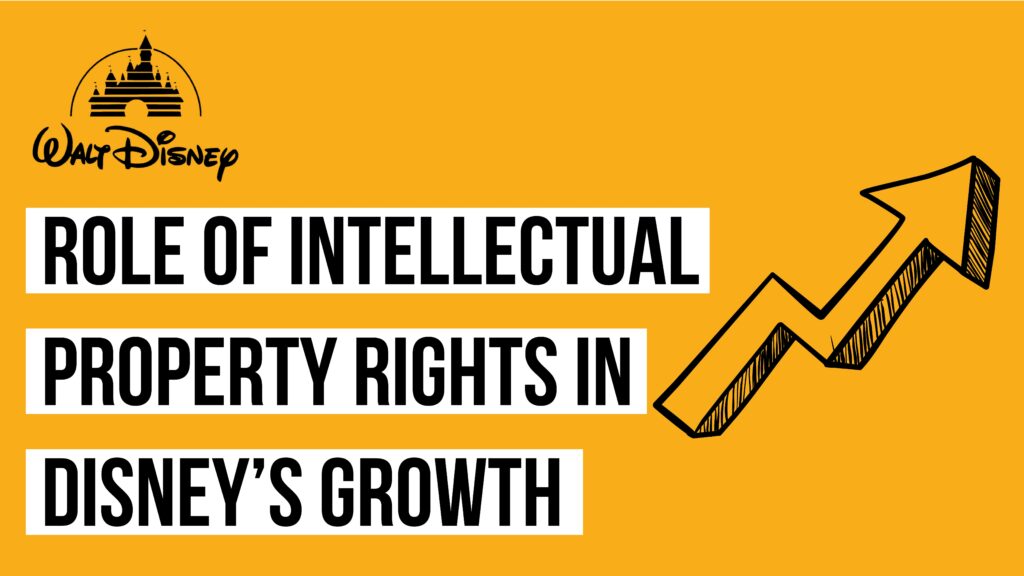 Disney movies being light and fun are enjoyed by a wide range of audience. From youngsters to their parents, everyone loves watching Disney movies. It is undeniable that Walt Disney created aesthetic masterpieces that capture everlasting concepts and emotions; yet, do we actually comprehend Disney? Walt Disney and the Disney Group have developed some of the most iconic and memorable characters in the entertainment industry's history. Their success and growth model lies in the vast intellectual property portfolio. From being unaware of the intellectual property to the holder of the largest IP Asset around the world, the Disney's story is informative and encouraging for others author and creator. Here in this blog we will explain how Intellectual Property contributed to the success of the Walt Disney.
Oswald the Lucky Rabbit- The First IP Asset
Walt's first originally created character was Oswald the Lucky Rabbit, for Universal Studios in 1927. Oswald was a tremendous hit at that time, but when Disney approached Universal for making more Oswald cartoons, he discovered that the studio had already begun working on it without him. Walt was powerless to take any action against Universal Studios as they owned the IP right. Further, the lack of knowledge regarding Intellectual Properties may also be
After that, Walt quit his job and he started a company, after his name, called Disney, in the year 1928.
Mickey Mouse bring out the Revolutionary Breakthrough for Disney
While everything was going well and Disney was thriving over the market, Walt created a brand new character, Mickey Mouse, and after that, despite of some unexplainable sartorial choices, it was an unprecedented success. With complete control over his intellectual property, Disney did what copyright laws should encourage – he made more Mickey Mouse movies and that was only the start of the journey of Disney's success.
Walt Disney had acquired a lot of intellectual property and safeguarded his characters from being misused. This generated higher revenue since Disney was now the sole owner of its creations. Walt resolved to only work on himself so that he could hold the rights to all of the characters he and his team has created. Disney now owns the copyright to all of its characters, which Walt and his crew have created over the past 30 years.
It has spread its business in different areas starting from movies, music, cable network, theme parks to clothing and merchandise. With large amounts of money and long hours of efforts, they have become one of the biggest entertainment giants in the whole world. What started from a small animation studio is now a big multi-million-dollar company. Disney is the largest lobbyist for copyright law in America.
What is the role of IP in Disney's Growth?
The magical world of Disney has never failed to intoxicate us with their extraordinary creation of characters and stories. It has led Disney to having such a large fan base globally, not only within the little ones but also the grown-ups. Every Disney movie has done more than just entertaining us. They have taught us valuable life lessons in creative ways. Each Disney character has a separate fandom, starting from Woody, a cowboy, from the Toy Story franchise to the much adored Disney princesses.
In order to save these creations from any sort of infringement, Disney has spent a great deal of money. They have trademarked, patented and copyrighted all their characters, movies, scripts, animation as well as their original TV shows. Disney also holds merchandising rights which enables it to sell and create merchandise under the name of its characters. However, if other companies that manufacture Disney merchandise have to seek permission for it from Disney. Companies using Disney's creations without legal consent will be liable for the exploitation.
Disney dominates US Copyright Law
Disney's IP Character was so successful that it started manages US Copyright Law and as a result, not a single intellectual property has entered the public domain. This is said because, when the character Mickey Mouse was created the work was entitled to protection for 56 years. But before the expiration of the term, Disney managed to change the Copyright Law of the United States and as a result, the maximum term was extended from 56 years to 75 years. Again through Sonny Bono Copyright Term Extension Act of 1998, he managed to extend the copyright protection until 2023 that was initially supposed to be expired in the year 1984.