Sirius XM wins appeal of Turtles California copyright claims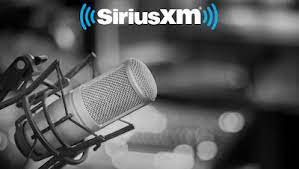 Sirius XM Radio Inc. (digital radio giant), gained another win in a series of disputes over music royalties with members of the rock group The Turtles on  August 23 , 2021 when the 9th U.S. Circuit Court of Appeals found California law doesn't require Sirius to pay to play pre-1972 music. The U.S. Court of Appeals for the Ninth Circuit ruled that California common law on copyright protection does not include a right of public performance, reversing a partial summary judgment for Flo & Eddie, which controls the rights to the songs of the rock band the Turtles.
The Turtles' music right owner Flo and Eddie, failed to convince the U.S. Court of Appeals for the Ninth Circuit holding that "exclusive ownership" of music in California's 1872 copyright statute included sound recordings.
Sirius' attorney Daniel Petrocelli of O'Melveny & Myers and SiriusXM were "gratified that this important issue has been finally and correctly resolved." said in an email.
According to Reuters Reports, "Under the agreement, the class would receive $25 million in past royalties plus $5 million for each win on appeal. The win at the 9th Circuit would also reduce Sirius' licensing rate for future royalties under the settlement to zero."
In 2013 the case began, when Flo & Eddie sued Sirius XM Radio, Inc. for playing iconic pre 1972 recordings of turtles, such as "Happy Together" and "Elenore".  The case was transferred to Los Angeles federal court, under California law on behalf of copyright owners of the music Sirius allegedly played without permission. Although AM/FM radio stations do not pay public performance royalties to recording owners, digital and satellite broadcast providers such as Sirius XM must pay public performance royalties every time they play post-1972 music. According to Music Modernization Act which came in 2018, "digital and satellite radio providers also became liable for royalties relating to playing pre-1972 music under federal law."