California Institute of Technology and Its Patents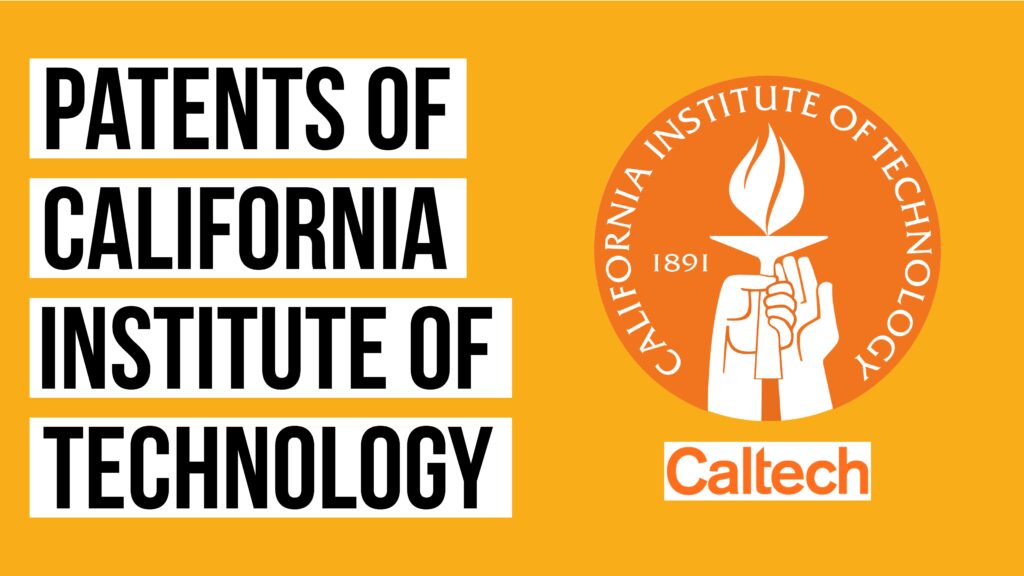 As discussed in previous blogs, universities have been playing an important role in adding new inventions in the patent portfolio of each country. Similarly, this one will be revolving around another such remarkable university that is leading the road ahead for many universities and institutions across the world.
Today's global economy is significantly characterized by the increasing relevance of intangible assets – as opposed to tangible assets.
Intellectual Property Rights (IPRs), especially patents, do not only facilitate its owner to exclusively run a business or prohibit others from gaining significant market shares, but also provide security for the high-risk investment in Research and Development (R&D). The key to an adequate patent portfolio, for a company as well as for an academic institution, is a cultural change in dealing with intangible assets, which include Intellectual Property. The best part is, that it is being understood by many global universities.
This blog will be revolving around the famous and prodigious California Institute of Technology and its patents.
The California Institute of Technology, commonly referred to as Caltech, is one of the top universities in the world. Established in 1891, Caltech is a science and engineering-focused private research university located in Pasadena, California. The university has been affiliated with 38 Nobel laureates since its founding, including physicist Richard Feynman, geneticist Thomas Hunt Morgan and chemist Linus Pauling – one of only four people in history who have won the prize twice. Caltech has a 3-to-1 student-faculty ratio, and 95 percent of all undergraduates participate in research activities. Caltech also manages NASA's Jet Propulsion Laboratory, a federally funded institute dedicated to robotic exploration of the solar system.
In 2020, Caltech won a whopping $1.1 billion jury verdict in patent case against Apple, Broadcom. Caltech alleged that Broadcom Wi-Fi chips used in hundreds of millions of Apple iPhones infringed patents relating to data transmission technology.
On talking about the complete patent portfolio of Caltech, we see that they have over 1400 plus patent applications, according to PatSeer. The areas where they have filed patents majorly are electricals and biotech, organic chemistry, pharmaceuticals and energy.
This university is also known for being a huge support to startups. It is supporting almost 10-12 good startups every year; you can check the report on their technology transfer website.
Caltech has strong Technology Transfer and Licensing System. Founded in 1995, Office of Technology Transfer assists the faculty with Intellectual Property, evaluates inventions, manages the patent portfolio, negotiates technology licenses and assists entrepreneurs with the creation of startups.
A case of the institute that I feel should be talked about is, when, in September 2019, Caltech announced that it would receive a $750 million donation from Stewart and Lynda Resnick, owners of The Wonderful Company, to support research into solar science, climate science, energy, biofuels, decomposable plastics, water and environmental resources, and ecology and biosphere engineering.
It is stunning how these universities are focusing not only on research and protecting them, but also are moving ahead and focusing on generating revenue and supporting startups from the research and innovation. This interesting yet useful concept is going to help thousands of SMEs to rise and create a better economy. This will also motivate more and more people to have their own startups, which will further lead to an extreme employment generation.
I believe that more and more universities should adopt these methods and bring about growth in their respective countries.