NIRF Explained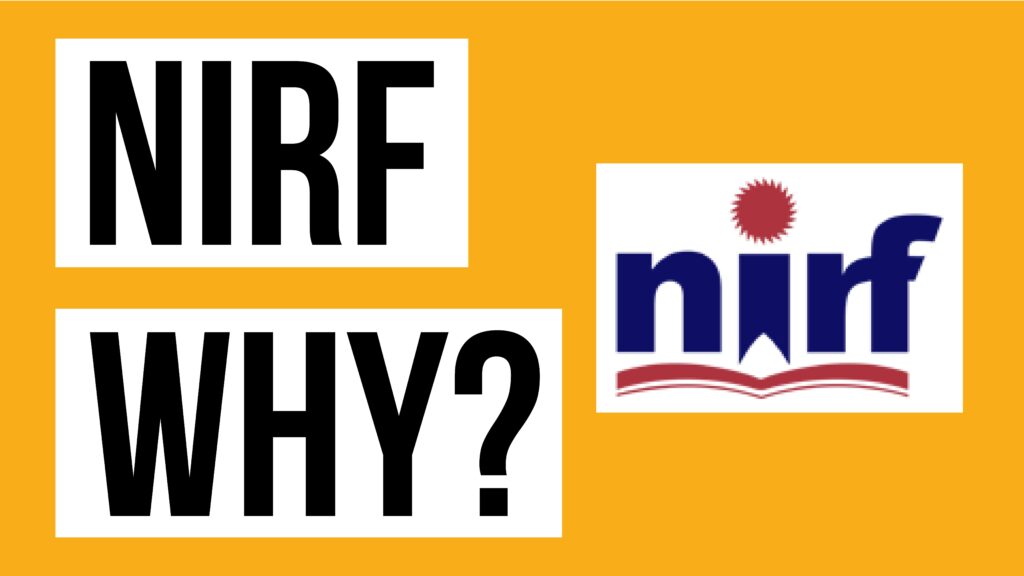 From the last 6 years, NIRF has become the body and soul of the academic sector, especially the Higher Education Institutions (HEIs). Everyone related to Higher Education Institutions are talking about NIRF – what is it and why was it started? Each and every Higher Education Institution has been competing hard to stay on the top positions.
This blog will be surrounding NIRF, what it is, why government started it and what are its criteria.
What is NIRF?
National Institute Ranking Framework or NIRF is the first-ever effort by the government to rank Higher Education Institutions (HEIs) in our country.
NIRF was launched in 2016. Before NIRF's launch, HEIs were usually ranked by only private entities, especially news magazines. From 2016 to 2018, the participation of institutions in NIRF was on a voluntary basis, but it was made compulsory for all government-run institutions in 2018.
The ranking by Ministry of Education NIRF comes out every year. That means, it has become a continuous process and hustle for Higher Education Institutes to retain their positions or to rise above their current positions. These institutes need to constantly keep improving themselves to be at a better rank.
In order to be ranked, all education institutions are assessed on five parameters:
1.      Teaching, learning and resources,
2.      Research and professional practices,
3.      Graduation outcomes,
4.      Outreach and inclusivity, and
5.      Perception.
NIRF lists out best institutions across 11 categories – overall national ranking, universities, engineering, college, medical, management, pharmacy, law, architecture, dental and research.
Why did the Union Government decide to rank HEIs?
The start of NIRF is directly related to global ranking lists of HEIs. Indian Government was very disappointed that Indian HEIs never got the deserving rank on International rankings, especially QS World Ranking and Times Higher Education World University Ranking.
During the winter session of Parliament in 2015, the then Education Minister Smt. Smriti Irani raised this concern and proposed that Indian Education Ministry could start their own rankings list. This rankings list could help Indian Higher Education Institutions prepare for the global competition by preparing themselves as per the global criteria.
China had come up with the same solution when they were facing the same issue, i.e., their universities and institutions were not gaining the right ranks on global rankings, especially QS World Ranking and Times Higher Education World University Ranking. They came with their own university ranking called Shanghai Rankings with the vision of making Chinese universities to work continuously and on the global criteria.
In the same manner, India also decided to start its own rankings, with parameters that would be more suitable to the Indian context. Although, there is one big difference between the Chinese and Indian rankings. While the Shanghai Rankings were International in character from the first year itself, the NIRF only ranked Indian HEIs.
Conclusion
Therefore, the bottom line is, in order to make Indian Higher Education Institutions better in quality, so that they can compete with global universities NIRF was born.
I strongly believe that it is because of NIRF that Indian universities and institutes are doing so well. Due to the yearly update in the list, HEIs are constantly, throughout the year hustling hard to keep their institutions on top. Both the quality of research and education of HEIs has seen a positive impact.