MCDONALD TRADEMARK DISPUTE OVER USE OF 'MCFUNGI'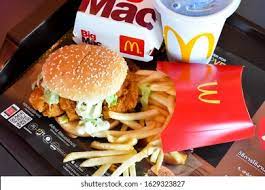 In August of this year, McDonald's filed a trademark opposition against McFungi's trademark application, which possessed the original intent to be used within their brand's games and apparel. In September 2020, the McFungi Company filed a trademark application for a 'McFungi' design based on intent to use.
McDonald's is one of the most generally perceived brands in the World. It was established in 1940 by Richard and Maurice McDonald in California, United States. Whereas the McFungi brand is a lesser-known or popular American apparel organization, who use the word 'McFungi' in their garments, clothes, accessories and merchandise.
Prior to McDonald's opposition trademark filing, online-brand McFungi boasted a large range of clothing that featured the mark 'McFungi' and became popular among dedicated fans, which could cause problems for McDonalds if McFungi were the first between the pair to use the 'Mc' letters. In the Filling of McDonald, the megacorporation expresses that 'registration of the design which highlights "Mc" conspicuously alongside a mushroom addressing the "I" in McFungi would make a probability of confusion among customers. McDonald's additionally expresses that dilution would happen by both tarnishment and blurring.'
According to section 3 of the Trade Marks Act of 1994, each trademark that is registered should have sufficient and distinctive qualities and should distinguish the goods and/or services that are intended to be used under the company from those of their competitors.
To file a response the on the submission of McDonald's opposition, McFungi have time until 5th October, 2021, if they fail to do so or don't seek an extension they are likely to forfeit the claim which they have over the trademark.