Ferrero Rocher trademark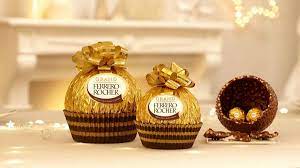 Ferrero Rocher succeeds in safeguarding its trademark in China.
A Well-known Italian chocolate company in world Ferrero Rocher was repacked by a seller Liu-Mouyang into some unauthorized products that included a reprint of the Ferrero logo on it. The court in Shanghai, China came across this case and they ruled that such an act amounts to infringement of the world-renowned chocolate Ferrero Rocher maker's trademarks. Liu Mouyang, the defendant was running this operation by selling repackaged Ferrero Rocher chocolates in other smaller boxes that too at a higher mark-up than the original products. Shanghai's Third Intermediate People's Court posted about the ruling on the Chinese micro-blogging site Weibo on August 19, 2021.
Liu Mouyang bought the chocolates in bulk at a lower unit price and then repackaged them into custom-made smaller packages that featured the 'Ferrero Rocher' branding, the court heard. Rest of the packaging materials such as labels, base cards, and plastic boxes etc. all the outfit was manufactured illegally.
The court sentenced Liu Mouyang to three years in prison, issued a five-year suspension sentence, and fined him 300,000 yuan ($46,000).
"Police seized more than 490,000 Ferrero Rocher counterfeits between July and September of 2020, featuring more than 800,000 "Ferrero" trademarks leading to Liu's arrest and trial. We suspected that more than 5.65 million infringing labels were manufactured in the operation, with an estimated price of 1.7 million Yuan. The way products seek illegal benefits not only undermines my country's trademark printing management regulations but also damages the goodwill of the right holders and the rights and interests of consumers," According to the court's post on Weibo.