The LYCRA Company announced wins in Patent Challenge and Trademark Infringement Cases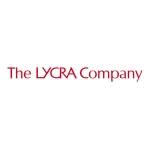 The LYCRA Company Announces Success in Patent Challenge and Trademark Infringement Cases on 7th October 2021.
On 7th October 2021 the LYCRA Company announced wins related to its ongoing global efforts to protect its intellectual property (IP), including patents and trademarks, from infringement worldwide. The LYCRA Company is a global leader in developing innovative fiber and technology solutions for the apparel and personal care industries. The Company owns leading consumer and trade brands: LYCRA®, LYCRA HyFit®, LYCRA® T400®, COOLMAX®, THERMOLITE®, ELASPAN®, SUPPLEX®, and TACTEL®.
Several infringement suits related to the dual core and multi-core patents of the company for denim against third parties in China is recently initiated by The LYCRA Company. These third parties were selling fibers and goods The LYCRA Company deemed to infringe on LYCRA brand patents.
As a component of its continuous work to combat misuse and trademark infringement of its brands world widely, The LYCRA Company effectively searches online commercial centers to discover listings for fabrics and garments that attempt to capitalize on its brands' positive reputation to drive seals, despite its items not being used.
A formal decision in support of The LYCRA Company patents for two invalidity challenges has been recently issued by The Chinese National Intellectual Property Administration (CNIPA). Subsequently, the patent has been upheld in both of these cases, the Jiangsu Authority has informed The LYCRA Company.
Bridget Sciamanna, general counsel for The LYCRA Company said "We are pleased with the outcome of these two cases with our patents being recognized and upheld by the Chinese authorities, Protecting our patents and trademarks is a key strategic priority for us in safeguarding the value of our global brands."