McLaren Trademarks Suggest Future Cars Won't Get Alphanumeric Names.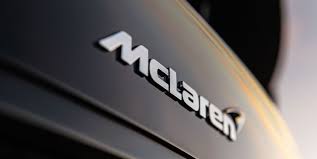 Non-alphanumeric names are on the way for the next generation for McLaren cars.
Recently, McLaren has submitted trademark applications for three new names with the U.K's Intellectual Property Office that are Solus, Aeron, and Aonic, and all have been filed under Class 12, which is for "motor land vehicles and parts and fittings therefor." In February 2021, Roger Ormisher from McLaren told CarBuzz that, "further decisions on the naming of new models had yet to be made. Among the brand's supercars, the new Artura hybrid marked a departure from McLaren's alpha-numeric names when it was revealed."
McLaren has started building road cars since 2011, the most of the supercars had an alphanumeric names such as 650S, 570GT, and 765LT etc. The first modern McLaren Automotive supercar was the MP4-12C. However, recently McLaren has begun using genuine names like Senna, Elva, Speedtail, and Artura.
Now it appears that McLaren is ditching the alphanumeric names for good, with the British supercar firm submitting trademark applications for three new names with the United Kingdom's Intellectual Property Office. The Sports Series was suspended before in 2021 too, so the Solus, Aeron, and Aonic will not squeeze into that classification all things considered. With McLaren improbable to go the SUV route, our estimate is that these new models will address the subsequent stage in the company's electrification journey.
McLaren has said in the past that 'it won't enter the lucrative super-SUV fragment as Lamborghini, Aston Martin, and Ferrari have done, and some other four-door body style is likely out of the question. The 720S has been marked on sale since 2017 and could be expected for a substitution soon, and no less than one of these nameplates could wind up on a hybrid or fully electric supercar. Solus, a term regularly used in stage bearings, comes from Latin and means alone or without anyone else, and it could maybe wind up on a hard-core single-seater in the same Vein as the Ferrari Monza SP1.'