Startup Checklist part-2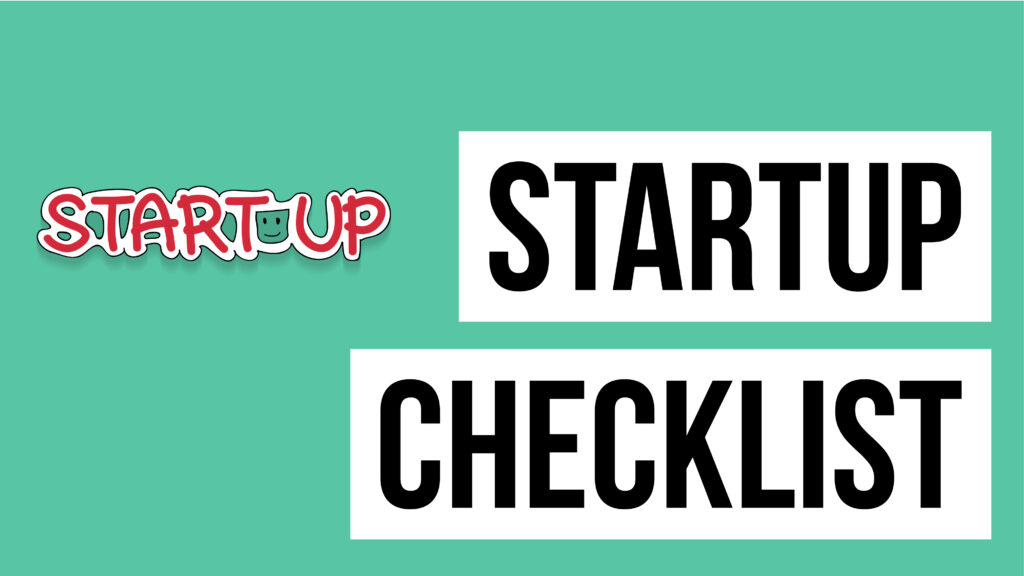 Hope you had gone through the last blog of startup checklist, this blog is the continuation of the previous blog. As earlier we have discussed about the various checklist which is required by a startup before starting the business. We will be continuing the remaining 3 part of the checklist which are:
     .Business Plan checklist
     . Finance checklist
     . Legal checklist
     .Business Plan checklist
The checklist which you had made till market analysis will help you a lot to create this checklist 'the business plan checklist'. If you had made your business plan checklist properly it will help you in your final business plan and also in fund raising, bank loan and customer acquisition.
The business plan checklist will include –
Business name
Mission, vision, goals and objectives
Introduction of your business
Write about the Team
Get ready with the business model that means,

What is problem you are solving?
How you are solving means what is the solution
Competitors or existing solutions in the market
Size of your market (domestic and international)
Revenue model
Marketing and operation strategy

Cash flow strategy
Make a pitch deck for your complete business
Once you are ready with your Business plan checklist you can move to next checklist which is:
Now in this checklist you have to note down following points:
How will you start your business that means from where you will be raising the funds?
Are you going to use your savings or you will be asking from parents or family for funding.
Or else you will ask your friend to be a part of your venture and add funds to your startup.
Or you will contact to a good incubator and incubate your startup and then start raising seed money from there.
Or you will contact to any financial institution.
Now the next addition in this financial checklist will be that on what ROI (Return on Investment) you are planning when you are taking money for your business, because if you have taken money you also need to return. You also have to check that on how much share of your startup you are going to dilute at first stage
Once yours all the points are clear related to financial checklist you have the move to the next checklist I.e.
This checklist is very important checklist because every startup or business should try to be free from the risk of legality and appliances.
So in this checklist one should include following:-
1.What kind of entity do you want to establish? That means what type of company you want to register for such as Pvt. ltd, LLP, sole proprietor, one person company or other.
2.Tax registration checklist for your business like GST, TAN etc.
3.Compliances required for your startups
4.IP Strategy for your startup which will include, Trademark, patents and other IP rights
5.Check if any kind of license is required for your startup or not
6.Startup certificate form Startup India
This is all about the 6 checklist which will help any entrepreneur who wants to start a new business or startup to run their organization successfully. Following all the 6 checklist properly and timely will lead you to get the success which you want for your business.