A Real Great Idea for Business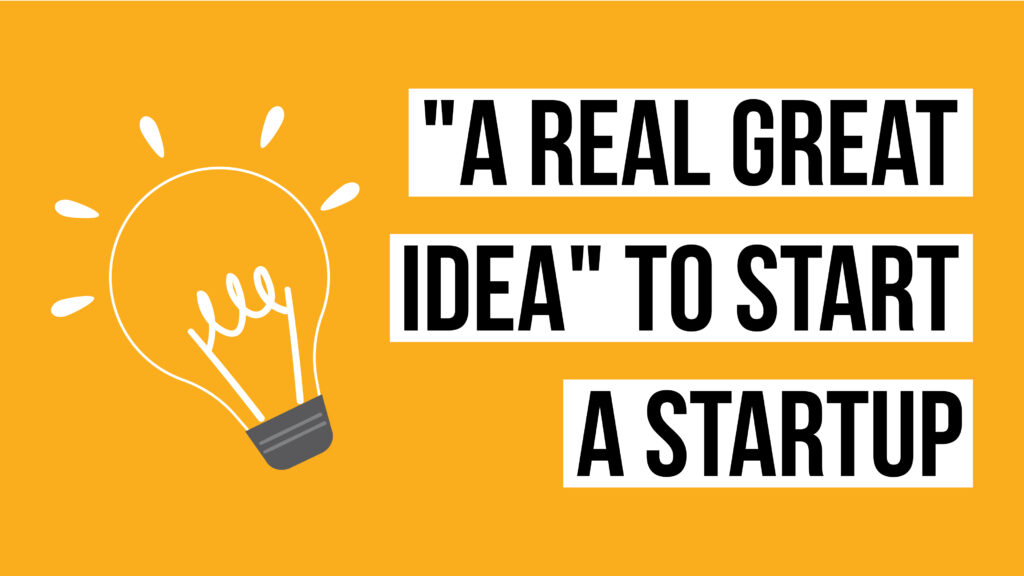 Dream to become an entrepreneur is very common, many of us wants to start a business many of them had started and many of them are successful in today's date. But today's blog is for the aspiring entrepreneurs who want to start their business or had started recently.
So taking the series on startup ahead today we will discuss about the "a real great idea for business" because to start a business is our dream. Putting the plan in action requires many things, but most importantly: a really great idea and then the question comes from where this real great idea will come?
The secret behind is that one can get real great idea from unhappiness. Now the question arises that how unhappiness?
From the unhappiness you can get a problem and from that you will have a business idea, so to be an entrepreneur you have to become expert to solve those problem which makes people life difficult.
Now you look around, you will see many products and services which you use in your daily life which is making your life easier. And now this is the perfect answer that every business tries to fix any type of problem. For example you can see:
WhatsApp – Earlier we use to send messages on text or SMS but now we use WhatsApp over texting or messaging.
Shopping App – Earlier we used to make time to go for shopping but now we can spend that time with family and do shopping with just one click on any time 24*7 and order anything Food items, clothes, grocery etc.
You can clearly see how entrepreneur uses our problem as their business idea and creates the solution of our problems and by making our life easy & comfortable they all are making money.
Many of you all ask that how to be assured that if you are doing work around real idea then you'll be successful? My answer would be very simple, it will totally depend on you, the best and the simplest solution you will provide to the consumer that means more better and original product and service which will result in more success. And one thing that every entrepreneur should keep in mind that your consumer or customer are now more developed and connected because of digitalization.
Now the biggest question comes which is asked for the maximum times that is in the market every problem had solutions and There are many companies who are actually fixing the problems of people so should I start or not? Answer for this would be, business is a journey which have opportunities for everyone but then you need to stop and ask yourself 3 questions:
1.What?
2.When? and
3.How?
What you love to do? What you wanted to do and you will enjoy doing? For what you are ready to take risk.
That means when you are ready to start the journey?
In this question you will be clear about every small details or queries which you have in your mind. How to start? How to raise the resources? How to motivate other your idea? But the most important HOW is that HOW TO BE SELF-MOTIVATED? Because this is the biggest problem where every entrepreneurs are confused. What happened if there are many online shopping apps or grocery shopping or delivery app or digital payment app?  Every sector have many competitors but no one is 100%. Every company every year brings the better version of their product and services that means they update according to the consumer needs and dissatisfaction. You just have to read the dissatisfaction of the consumer and bring up the bigger idea.
Now the very first step if you want to enter the journey of entrepreneurship then you have to search for the Unhappiness or dissatisfaction of your consumers. If you or other people around you are unhappy from any product or service is the place where consumer's dissatisfaction occurs.
So at the last I want to summarize that 'EVERY PROBLEM MEANS A NEW BUSINESS WAITING TO BE BORN' but ideas alone aren't enough to start entrepreneurial journey but it is the most important part. And to have a good idea for your business it is important to learn human physiology because great products and services will be born only if you understand the Physiology and you have to also assure that your business stands high and make good profit.