Nippon Steel sues Japan business partner Toyota over patent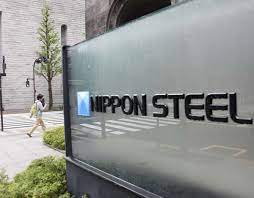 Toyota Motor crop is being sued by Nippon steel crop. Over a patent for technology used in electric motors in a rare case of legal wrangling between Japan's top steelmaker and top automaker over intellectual property.
On 14th October 2021 lawsuit was filed by Tokyo-based Nippon Steel in Tokyo District Court, demanding compensation for damages totaling 20 billion yen ($177 million). Also named in the lawsuit is Baoshan Iron & Steel Co., or Baosteel, a Chinese steelmaker that produces and supplies the steel that allegedly violates the patent.
Toyota sold more than 500,000 hybrids and different sorts of electric engine driven vehicles in Japan in 2020, when its worldwide deals added up to 8.69 million vehicles. Japan's biggest steelmaker didn't reveal the details of its order demand, for example, targeted brands or the quantity of vehicles it covers. Nippon Steel said in an explanation that "it had discussed about the matter with the two organizations yet failed to arrive at a resolution, leading it to make a legitimate move to secure its intellectual property rights."
Baosteel said it contradicted Nippon Steel's case, focusing on it more than once attempted to speak with the steelmaker. He said in a Statement, "We believe that patent identification should be based on rigorous and scientific technical exchange and verification between the two sides, Baosteel will effectively react to the specialized patent lawsuit by Nippon Steel to undauntedly protect the rights and interests of the organization."
Nippon Steel is also intense a court injunction against Toyota from manufacturing and selling vehicles in Japan EVs equipped with engines using the steel sheets associated with violating its patent. That would incorporate its hybrid models. Nippon Steel said there is no change to its arrangements to keep working with Toyota generally.