Gujarat government wins case over trademark rights for 'Sardar'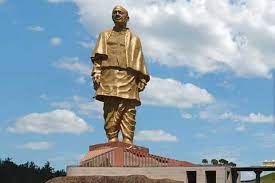 The state government of Gujarat has claimed its trademark rights over the name Sardar for the "iron man of India", Sardar Vallabhbhai Patel, and has requested industrialist to change the name of one of his products.
Last year in 2020, a Gujarat state fluorescents unit, Gujarat State Fertilizers & Chemicals Ltd (GSFC), was sued by one Dashrath Patel of Indian Agro Chemicals in Dholka GIDC for copyright violation of PSU's name Sardar. The industrial sector was branding the fertilizer Sardar Seven Star. Knowing this, GSFC filed a trademark proceeding in Mirzapur, Ahmedabad in September 2020, claiming that it has a registered trademark since 1967 and has secured trademark rights for other fertilizers and chemical products. GSFC demanded that Indian Agro be ordered to stop the sale of its product under any name that uses the word Sardar and is deceptively similar to the registered trademark. It even sought Rs 1 crore damages for loss of reputation and goodwill with 12% interest per annum.
SSP Jain, a special judge in the commercial court, closed the dispute by accepting the commitment of Agros of India and the agreement between the two organizations in a resolution passed last week. In response to the Sardar brand claim, GSFC has made a second break-in with a private sector. A few years ago, it dragged Sardar Biochem fertilizer to the city court on this issue. However, the company's CEO Ashok Patel continued to stick to his opinion on Sardar's status, claiming he belonged to the Patidar group.