After phones, OnePlus to make electric cycles, scooters hints trademark listing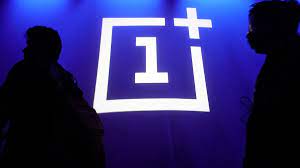 OnePlus is said to have filed trademarks in the automotive category in the country. "OnePlus Life" brand name has been blocked by OnePlus, as per the spotted listing and may launch products like self-balancing scooters, electric boards, remote control vehicles, driverless cars, and more. OnePlus also seems to be getting ready to enter the electric mobility space, as it has filed trademarks in the automotive category in India under the name 'OnePlus life'.
OnePlus under the OnePlus life sub-brand is looking to launch an EV in the Indian market, According to a trademark filing reported on by RushLane,
Branding seems to be from March, to be exact, earlier this year, which may mean that the company may take years to launch its first product under the brand. Rush Lane's first brand list doesn't have much detail other than the all-new OnePlus Life brand, which could be the company's brand for non-mobile devices.
It's interesting to note that OnePlus played around with a concept car dubbed OnePlus Warp Car, which it claimed would be an electric car. The car would come with a driver-focused cockpit with a modern cabin that comes with tinted carbon fibre accents and Morandi Gray leather trim.