PepsiCo strip the name "Rise" from Mtn Dew Rise Energy drink.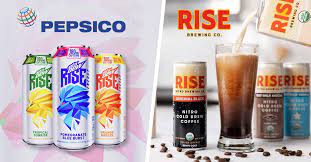 PepsiCo is renaming its Mtn Dew Rise Energy drink that targets the morning, the company confirmed to Food Dive. A spokesperson said in an email, "We are in the process of changing the name." on Nov. 4 Lorna Schofield, a US District Judge ruled in the US District Court for the Southern District of New York, that PepsiCo "shall not use or display the challenged mark in the market in connection with the promotion, sale or distribution of single-use, canned energy beverages."
Rise Brewing co. subsequently sued PepsiCo in June for trademark infringement. The complaint was filed earlier in this year by the Co., which sells ready-to-drink, canned coffee and tea-based beverages that are marketed and sold as Rise. Judge Schofield, in issuing her ruling said Rise Brewing has "submitted credible evidence that it faces an existential threat" from PepsiCo's infringement.
Rise Brewing in its lawsuit called the beverage giant a "a repeat trademark offender" in the proceedings. This is the third time in the past year that PepsiCo has fought allegations of small brand trademark infringement over products designed to expand into promising beverage segments and applications. PepsiCo also faced a lawsuit from Mexico-based Laboratorios Pisa SA, which sued the maker of Gatorade for infringing on the trademark of its Electrolit beverage with its new Gatorlyte hydration line.