WIPO released its World Intellectual Property Indicators 2021 report.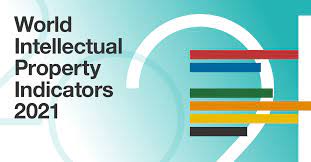 The World Intellectual Property Organization (WIPO) released its World Intellectual Property Indicators 2021 report on November 8 2021, the latest WIPO annual report to detail global IP filings across patents, trademarks and other forms of IP.
Their mission is to develop a balanced and effective IP ecosystem and to ensure that IP, innovation and creativity act as powerful catalysts for jobs, investments, economic development and social vibrancy for everyone, everywhere.
China received the most trademark application filings during 2020, at 9.35 million, an increase of 19.3% over 2019's totals. Much of the global increase in 2020's patent filings was spurred by China, which received nearly 1.5 million patent applications last year, an increase of 6.9% over 2019's filing totals.
As the important thing findings from the World IP Indicators record show, intellectual property filing activities, specifically the ones associated with trademarks, grew throughout 2020, showcasing a resilient international financial system throughout the COVID-19 pandemic relative to different financial downturns in current global history. Much of that activity is driven by domestic IP filings inside China, which maintains to dominate the world in sheer submitting numbers throughout maximum forms of intellectual property.
Highlights:
Global Trademark Filings Surge 13.7% despite Economic Shutdowns
China Lead in Global Patent Filings Driven Almost Exclusively by Domestic Applications
China Also Dominates Industrial Designs and Plant Varieties, Ranks #2 in GIs in Force