India HC grants interim relief to Bacardi against alleged trademark infringement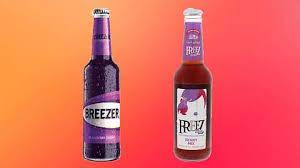 Delhi High court Grants Interim Relief to Alcoholic Beverage Manufacturer Bacardi and Company Ltd for Its Product 'BREEZER' Against Allegedly Infringing Mark 'FREEZ'.
The Delhi High Court on 12th November 2021, awarded interim relief to Bacardi and Company Ltd., engaged in manufacturing of alcoholic beverage BREEZER, by restraining the defendants from using the mark FREEZ Mix, till the pendency of the suit.
The plaintiff is a well-known manufacturer of alcoholic beverages. It manufactures and sells rum-based beverages, mixed with various fruit essences, under the name "BREEZER". The defendants also manufacture fruit-based beverages, which are, however, non-alcoholic. The defendants manufacture and clear its beverages under the mark "FREEZ Mix". The plaintiff alleges that the defendants' product infringes the plaintiff's registered trademarks. The present suit, at the instance of the plaintiff, therefore, seeks an injunction against the defendants' product
The court observed, "Though the defendants' registration, on the Register of Trademarks, is for the word mark "FREEZMIX", what is shown to the public is the word "FREEZ"
in disproportionately large letters with the suffix "mix" in such small letters that, at a plain glance, it is hardly noticed. The existence of the suffix "mix" therefore, cannot be a basis to hold that the public is not likely to be confused between the mark of the defendants and the mark of the
plaintiff, or to draw an association between the two."
As a result, the defendants are restrained, pending disposal of the suit, from using the impugned marks, among other things, "FREEZ", or any mark/label/sign/device/name or domain name, which is identical with and/or deceptively or confusingly similar to the plaintiff's "BREEZER", marks, or the plaintiff's registered shape mark , in any manner whatsoever.