Elon Musk's brain implant firm is reaching human testing!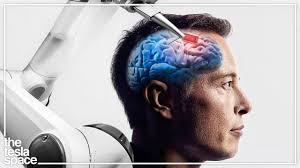 Elon Musk's brain augmentation company, Neuralink, is now going to hire a clinical testing director, indicating that the company is getting closer to its long-term goal of transplanting chips in human brains.
According to the job description, the trial director would be in charge of the startup's long-awaited human trials of its medical gadget. The Neuralink brain implant, which Musk claims already allows animals to play video games using only their thoughts, is designed to treat a number of neurological ailments, including paralysis.
The applicant will "work directly with the most innovative doctors as well as top engineers," and also "Neuralink's first Clinical Trial respondents," according to the job description, which also mentions leading & building "the team responsible for facilitating Neuralink's clinical trials activities," along with adhering to regulations.
Musk said that Neuralink planned to implant its gadget in human brains in 2022. But, he has made similar predictions in the past that have proven to be unduly optimistic, such as in 2019, when he predicted that the device will be implanted in human skulls until the next year throughout a presentation.
A feasibility test is the first in-human testing that device manufacturers must complete on their way to FDA clearance in the United States. The pivotal device test comes next, after just a submission, review, and review process with the FDA based on the feasibility test.
It's unclear where Neuralink stands in the process. Neuralink and FDA representatives did not reply to calls for comment. Typically, device manufacturers appoint trial directors early in their interactions with the FDA to assist in the design of studies that will increase the likelihood of FDA clearance. Human studies for Neuralink do not appear to be listed on clinicaltrials.gov, however such listings might cause delays in patient recruitment.