Katy Perry's song "Dark Horse" wins a copyright case.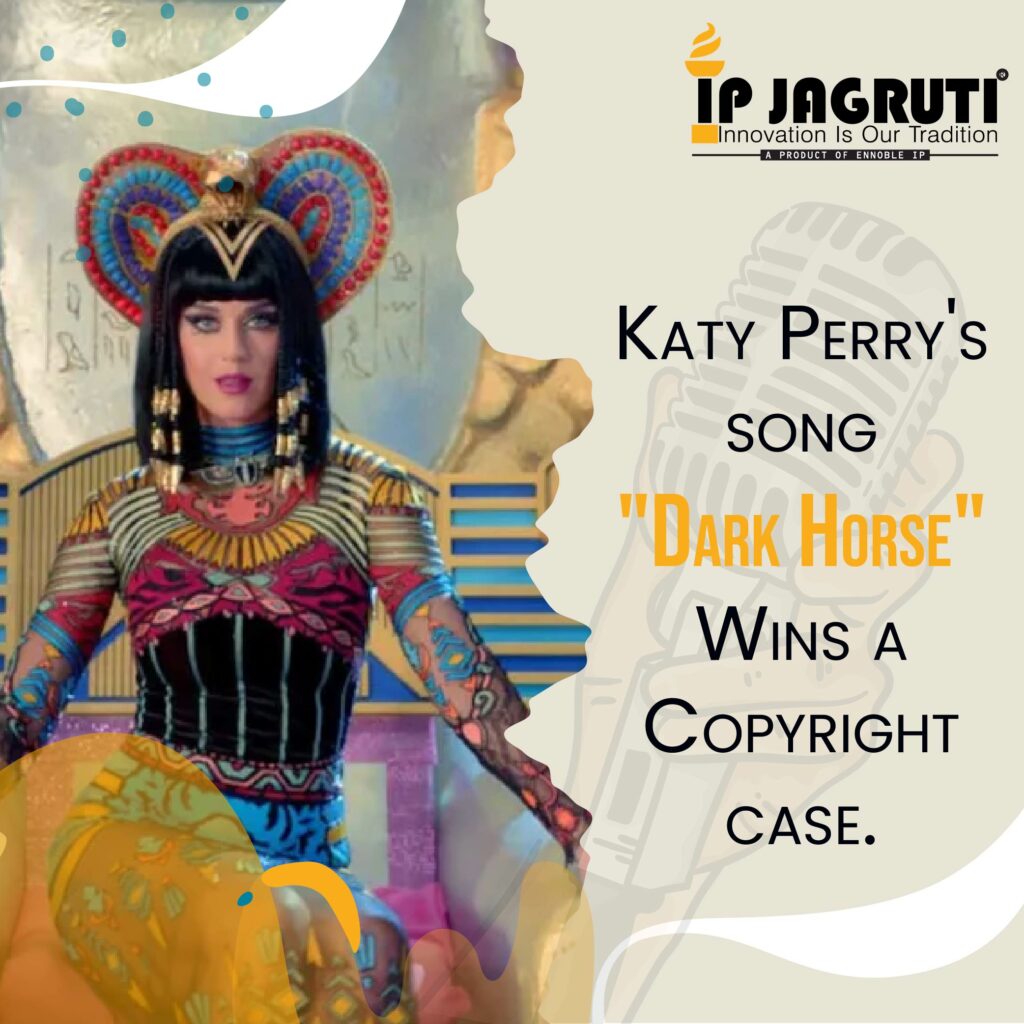 "Neither Katy Perry nor her team was responsible for any form of copyright infringement as claimed by hip-hop artist who claimed that they stole his Christian rap song Joyful Noise in her No. 1 single Dark Horse," a Federal Appeals Court concluded.
"Flame, whose given name is Marcus Gray, does not deserve damages for copyright infringement over a melodic pattern he claimed Perry stole from his song 'Joyful Noise,'" the 9th U.S. Circuit Court of Appeals concluded in a 3:0 decision.
Flame and two other plaintiffs were granted $2.79 million by a Los Angeles jury in July 2019, including $550,000 from Perry and $1.29 million from her company Capitol Records, which is owned by Universal Music Group. Katy filed a lawsuit, and the trial court, U.S. District Judge Christina Snyder, eventually overturned the decision in March, ruling that Perry did not infringe on any independently protectable musical components of any song.
The appeals court also agreed that the jury verdict in the Dark Horse case should be overturned. "It is hard to think that any collection of pitches grouped in a flat rhythm could fail to reach the originality criterion if we were to decide otherwise," Circuit Judge Milan Smith wrote.
The plaintiffs' attorney Michael Kahn stated that his clients were actively examining their legal alternatives in court. "Not awarding Joyful Noise protection goes against a sequence of basic and unique 8-note opening melodies like Dave Brubeck's Take Five, the Rolling Stones' Satisfaction, and Beethoven's Fifth Symphony," he stated.
On the other side, Christine Lepera was in court defending Capitol and Perry's producers Cirkut, Dr. Luke, and Max Martin. He stated that they were intrigued by the court's verdict. Dark Horse was featured on Perry's Prism album in 2013 and spent four weeks at the top of the Billboard Hot 100 in 2014.