Seventh Grader Training Teachers Globally!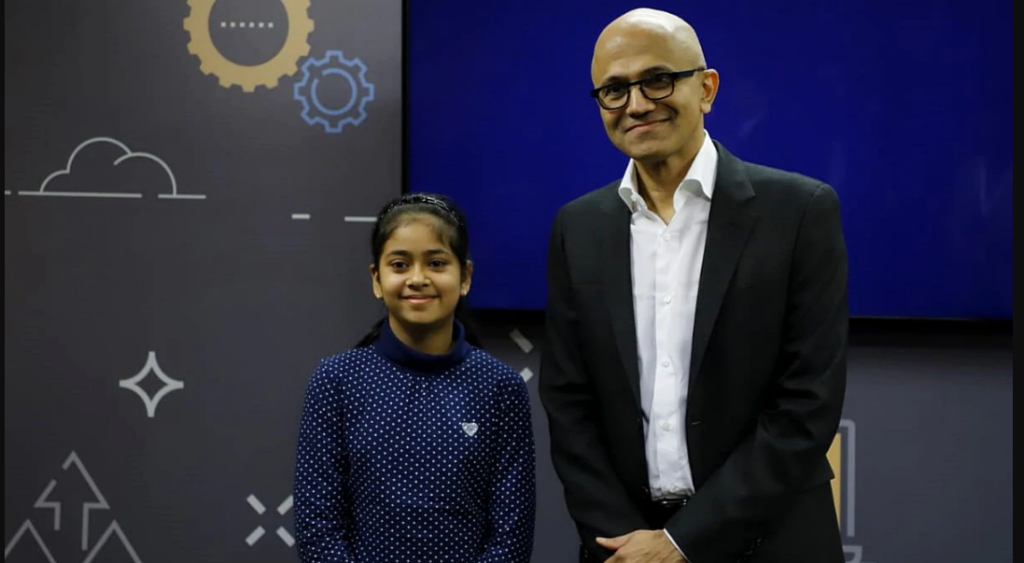 Seventh grader Namya Joshi is helping teachers of her school to convert class lessons into interactive Minecraft sessions. Namya is using Minecraft, gaming software for children, to create activity-based learning.
She has created lessons on Minecraft on the Indian epic Ramayana, Harry Potter, Egyptian civilization, life of Dr AJP Abdul Kalam to name a few.
"Minecraft is a great platform. If a child does not like reading books, you can make lessons on Minecraft and get the child interested," Namya Joshi from Sat Paul Mittal School in Ludhiana, says.
She says, that it was two years ago, when she was in class 5 that she started exploring Minecraft like other children, just for playing games. The only child of two busy IT professionals, she would spend her leisure time fiddling with the software.
"I'd seen the Minecraft installed on my mother's windows 10 laptop and starting trying it on my own. After understanding the basics I realized a lot more can be created from it, if used properly this software can be used to convert class lessons into fun learning," says Namya
In November 2019, Namya was invited to an event KEOS 2019 in Finland as a keynote speaker to address Finnish teachers on how they can use Minecraft to make lessons interesting for their students.
So far Namya has trained 100 teachers in her school and around the world, on the use of Microsoft tools such as Minecraft, Scratch, Kahoot, and Flipgrid in their classrooms.
Namya is taking online lessons on coding and programming and wishes that this software reaches the underprivileged children so that they can learn faster.
She regularly collaborates with educators and learners from across the world with Microsoft Teams. The 13-year-old extraordinaire has her own blog and recently launched her own YouTube channel as well.
Namya is the student ambassador on #MSEduChat, a monthly social media event organized by Microsoft Education. "The sessions help me connect and collaborate with like-minded people from across the world," she says.
During an event held in New Delhi, Microsoft CEO Satya Nadella, praised Namya Joshi for using Minecraft, gaming software, to activity-based learning modules for her school.
Encouraged by the appreciation for her passion, Namya is now channelizing her efforts for a larger purpose.
"The best thing is that now I can tell teachers to listen to me and pay attention to what I'm saying. It's a great feeling," Namya chuckles.