Bleeding for Change; Meghalaya Women Factory Workers to Get Free Sanitary Pads.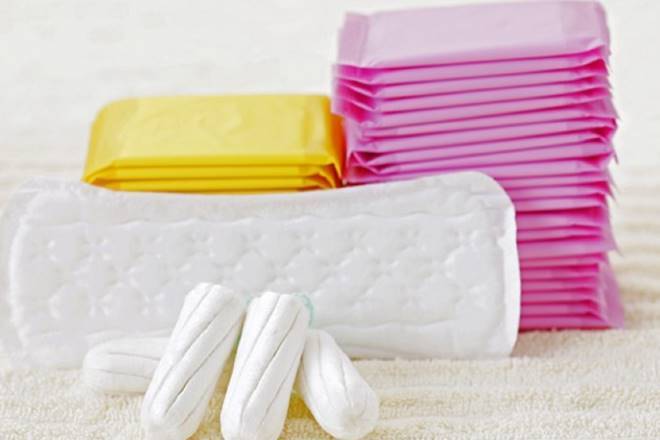 A major step taken by the state cabinet for women. Women factory workers will be getting free sanitary napkins at their workplace in Meghalaya to ensure menstrual hygiene.
The state amended a 40-year-old Factory Rule to protect women workers at workplaces. According to the amendment it has now become mandatory for the factories to also provide PPE (Personal Protective Equipment) kits to all workers, this comes in wake of the coronavirus pandemic.
James PK Sangma, state Cabinet Minister of Home, District Council Affairs, Food Civil Supplies and Consumer Affairs, Law, Power, told PTI, "After the discussion, the proposal to amend rules 25 and 78 (C) of the Meghalaya Factories Rules, 1980 was approved at the cabinet meeting by Chief Minister Conrad Sangma."
The amendment was made after the Union Ministry of Labor and Employment wrote to the state government to incorporate provisions of sanitary napkins for the women workers under the Factories Act, 1948 and also to ensure PPE kits for all workers.
The napkins will be replenished on daily basis. The amendment clearly states that the sanitary napkins of adequate quantities and conforming to the Indian Standards shall be provided and maintained in the women's toilets.
In 2018 the state government launched a scheme under which sanitary napkin packets will be priced at Re 1 will be provided to girls of government schools.
From staining embarrassment to suffering from infections due to prolonged use of sanitary napkins for periods, women have seen it all. Healthy management of periods is an overlooked matter in moderate and low income cities. The situation becomes worse in small industries or workplaces. Women are forced to use discarded waste clothes from factories as sanitary napkins. These are doused with chemical and pose serious health threats.
TA clean and private place for women to change sanitary pads and clean themselves will allow them to be stress-free and concentrate on work. Women can also save their dignity in case of unexpected periods. Availability of sanitary products provides them convenience to manage their periods without the need to carry them all the time in their handbag.
The benefit of keeping free sanitary napkins at workplaces will give women an opportunity to come to workplace and add to the productivity.