Praveen Kaur: Engineer & Sarpanch at 21; Honored by PM Modi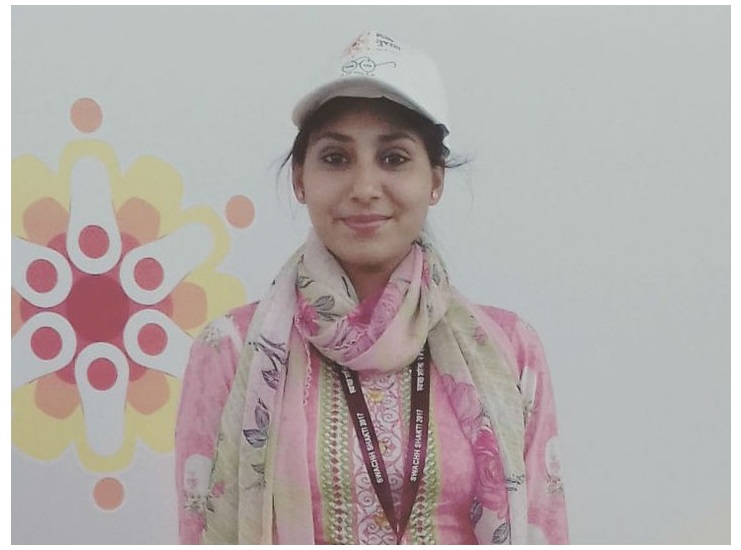 Praveen Kaur is the youngest sarpanch of Kakrala-Kuchia of Haryana's Kaithal district. Pm Modi honored Praveen Kaur on Women's Day in 2017. Earlier the village had schools till class 10th, now it has been upgraded to 12th. The gram panchayat also has a library now, where children can spend most of their time.
The panchayat, consisting of two villages, houses about 1200 people. Kakrala-Kuchia are both villages to say, but in many ways they are ahead of the cities. Every street has CCTV cameras for safety of young girls and women, solar lights, water cooler, library. Not only this, the children of this gram panchayat speak Hindi, English as well as Sanskrit. All this has been possible because of Praveen Kaur, the sarpanch.
Praveen Kaur is 21 years old and has done more than what most of us could only think of doing. After the villagers insisted her, she left her high-paying job after engineering and fought Sarpanch elections. Kaur grew up in the city, did engineering from Kurukshetra University. She was elected as the Sarpanch in 2016.
"I have definitely grown up in the city. As a child, when I used to visit the village there were no roads, no schools, there was scarcity of water. The women of the village had to fetch water from a distance. On seeing these problems, I decided, I will definitely work for the village," says the youngest Sarpanch.
It was in 2016 that I was doing my engineering, some people from the village came to meet my father and proposed the idea to make me the sarpanch; because the then government had imposed a rule that only educated people would be eligible to become the sarpanch and there was no one else who was educated in my village. Initially I was not ready. I used to think that I am too young to take such a huge responsibility, but my father supported me and I finally agreed.
Praveen Kaur protested against the 'ghoonghat' system in her village, because of her efforts, girls now live freely. After becoming the sarpanch, I went around in the village, met people to understand their issues. A few days later, I made a rough list of what I need to do first. Firstly, I got the roads fixed and then got water coolers installedeverywhere.
The condition of women living in the village wasn't good at all.Security was a major problem for girls due to which they did not go to the school. They were scared that someone might do something wrong to them, so I installed CCTV cameras in the village to let the women have a sense of security. The women in the village can go around anywhere in the village according to their own wish and during any given time be it day or night.I arranged for solar lights to solve the persisting issue of electricity in the village.
The girls of our panchayat have become aware. Every girl goes to school. Seeing my work, they too wish to come forward and do something for the village and society. A library has been opened in the village so that children in the village don't get short of books. Children now spend most of their time in the library.