Does IPR play a Vital Role in the Fashion Industry?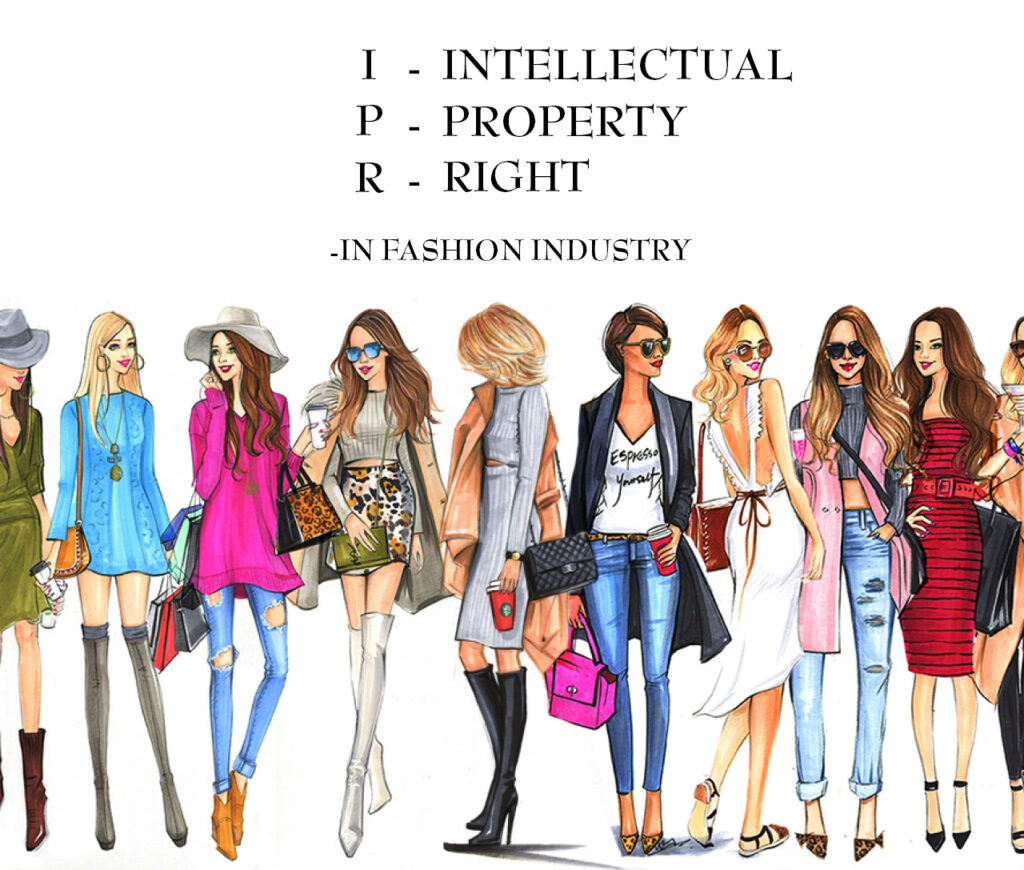 Intellectual Property Rights are the rights given to a person for the creation of their mind. They usually give the creator an exclusive right over the use of his/her creation for a certain period of time.
One of the Industry in which IPR plays a crucial role is Fashion Industry. Both are intertwined with each other. The creation of a design that is recognized as fashion is the intellectual creation of a person and the intellectual laws such as trademark, copyright, and design aim to protect such creations by allowing the designers an exclusive right to use them for their monetary benefits.
In modern times human beings have an affinity towards fashion, but money becomes strain to buy expensive designer or luxury wear. This leads to copying of the designer goods which increases counterfeiting of fashion wear and plaguing the fashion industry. Counterfeit goods pose a major threat to the market, along with that the profit and values of famous brands being tremendously threatened.
Fashion Innovation or Creativity has received safeguard under Intellectual Property Laws as they have the potential to protect goods such as invention, literary, creative work, fashion design elements, symbols, and photographs used in commerce and trade. Therefore, IP plays a vital role in the Fashion Industry.
IPR and Fashion Industry
The plethora of laws namely Trademark Act, Copyright Act and Design Act seeks to protect the intellectual property rights related to innovation in the fashion industry:
How Trademark Laws help in Fashion Industry?
Trademark comes into play when a brand is used in a fashion industry. It plays a significant role in the fashion industry as it protects the brand identity, profile, style, logos and fashion wear that is capable of distinguishing such clothing from that of others.
Trademark leads and can be precious to retain a prestigious premium for a specific brand as big fashion houses value their brand equity.
For Example: The brand "Nike" along with its distinctive logo identifies the clothing and bags made by them which helps to distinguish there goods and services from that of others.
The anecdote related to Copyright and Design in Fashion Industry
Copyright is a type of intellectual property that gives its owner the exclusive right to make copies of a creative work. The provisions of the Indian Copyright Act, 1957 offers protection with respect to fashion design/ clothing when it comes under the definition of Artistic works.
Under Section 2(c) of Copyright act, 1957, "artistic work" is defined as painting, a sculpture, a drawing, an engraving or a photograph, whether or not any such work possesses artistic quality, and any other work of artistic craftsmanship. In Rajesh Masrani vs. Tahiliani Design Private Lts 2008 PTC (38) 251 (Del) the court decided when a design is an "artistic work" and when it is a "design" in the sense of Design Act, 2000.
The Copyright Law provides protection to several fashion components such as drawings, models, images, jewels, publishing contents, tools and patterns.
Section 15 of Design Act, 2000 provides that copyright shall not subsist under this Act in any design which is registered under the Design Act, 2000.
This provision explicitly illustrates the relationship between copyright and design. Fashion Design is a creative piece of art and can be registered under the Design Act, 2000 or Copyright Act, 1957, but it does not get full protection under any law.
In Ritika Private Limited vs. Bibba Apparels Private Limited MANU/DE/0784/2016 the court discriminated between "designs copyright" eligible for copyright protection under the Copyright Act, 1957 or Design Act, 2000.
Comment:
The fashion industry has grown drastically and has been pushed by liberalization. There is a need to create awareness related to the value of intellectual property and the legal protection it provides to fashion apparel.
Registration enables the fashion inventors to be prevented from misuse or exploitation of original ideas or aspects.
The designers should strive to find the best possible protection for fashion apparel. It is important to sensitize individuals on their rights over their creation as the enforcement of these rights would help a country to flourish on its intellectual property rights.