Is reducing the MSME fees for IPR beneficial for encouraging innovation and creativity?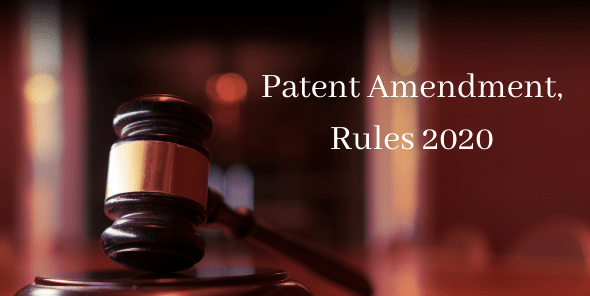 Human Beings are primarily considered superior from other living creatures because they possess intellect. Creative genius of human beings creates intellectual property which in turn, when properly explored can earn wealth. Intellectual Property Rights aims to fuel economic growth by fostering innovation, creativity and technological advancement in both developed and developing countries.
The laws relating to IP is based on certain basic concepts one of which is related to "patent law" pertaining to the concepts of novelty, non-obviousness and inventive steps. A patent is a monopoly right granted to a person who has invented a new and useful article or an improvement of an existing article or a new process of making an article.
The legal system and government through Patent 2nd Amendment Rules, 2020 has recently rewarded innovative enterprises such as Micro, Small and Medium Enterprises (MSME) by reducing the fees for patent filling, expedited examination, renewal etc.
This step is depicting government's enthusiastic efforts to encourage innovation and creativity amongst the most promising and booming sector of India's rapidly growing economy. It would further encourage the MSMEs to protect their Intellectual Property Rights and simultaneously help in developing India's national economy.
Overview of Patent 2nd Amendment Rules, 2020:
The Government of India (GOI) by its flagship program "Make in India" aims for quick growth and convergence with international supply chain for the Indian MSMEs. Over a period of time government has put in a lot of faith and confidence in MSME being a powerhouse of innovation as they understand the value of promoting innovation and creativity in a "Knowledge based Economy".
The GOI, to encourage innovation and creativity amongst MSMEs, has reduced the cost of patent filling, expedited examination, renewal etc. by notifying Patent 2nd Amendment Rules, 2020. As per the amended rules the fees for MSME are as follows:
• Filling of Patent Application has been reduced to Rs 1600 from Rs 4000-4400.
• Examination Fees has been reduced to Rs 4000-4400 from 10000-11000.
• Expedited Examination Fees has been reduced to 8000 from 25000.
• Renewal Fees has been reduced to 800-8000 from 2000-20000.
The GOI has deducted the fees to 60% for the MSMEs. The reduced charges would enable the MSMEs to spend and concentrate towards the protection of their intellectual property rights. This step would further uplift India's ranking in the Global Innovation Index.
Creating Opportunities for MSMEs through Intellectual Property:
In virtually every area of corporate growth and strategic tactics, protecting Intellectual Property has helped MSMEs and other enterprises from product development to product construction, from providing service to promotion and expanding business internationally, through licensing or franchise.
IP rights enhance the value or worth of MSME in the eyes of investors and financing institutions. The strategic use of IP properties will thereby improve the productivity of MSMEs. Investment in developing a good IP portfolio is, therefore, more crucial and considered as a safeguard against potential competitors creating a positive effect.
Comment:
The aforesaid amendments introduced by Patent 2nd Amendment Rules, 2020 are expected to multiple outcomes as it would attract more MSME IP related fillings, thereby enhancing innovation and creativity and at the same time allowing the government and MSMEs to work hand in hand for improving performance of Indian goods and services globally thereby, increasing competitiveness and strengthening the Intellectual Property ecosystem at par with the global standards.
Hence, this step taken by the GOI is certainly going to have paradigm shifting consequences towards understanding the value of promoting innovation and creativity in a knowledge based economy and the need to strengthen the Intellectual Property Ecosystem.