The Rise of YouTube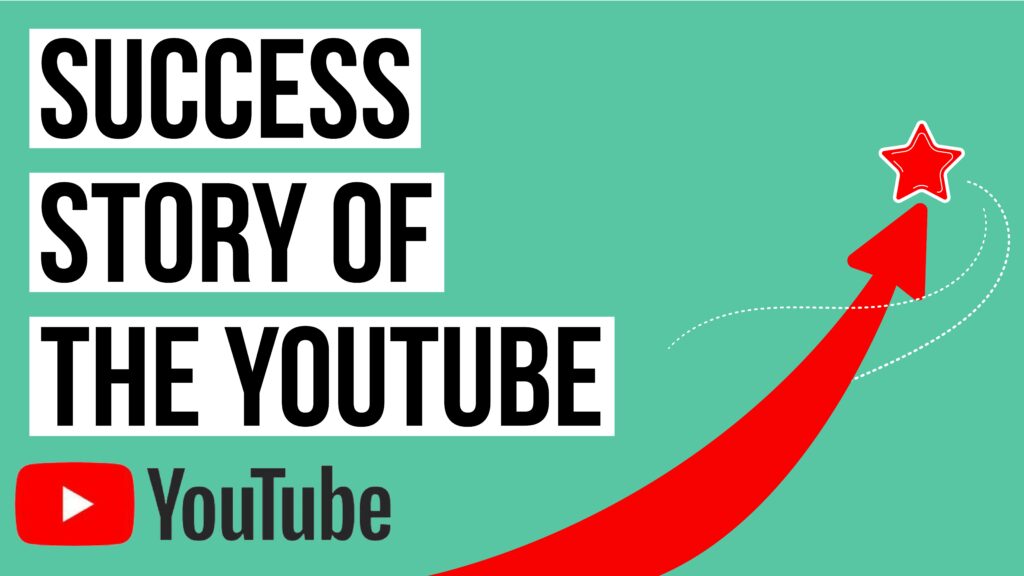 Google's video streaming platform YouTube has crossed 10 billion downloads on the Google Play store. The funny thing is that the number of downloads of YouTube has exceeded the number of population of the whole world, which is currently around 7.9 billion. These figures are from the Play store only, excluding the App store, now you must be thinking how can this happen but this is true.
Most of us are just consumers if it. We use the site to look for or learn thing which are interesting for us, like cooking recipes, games, general knowledge, music videos, you can easily learn things from YouTube.
As many of the creator who actually earns form YouTube and that's why while announcing this incredible achievement, Google's Play Store claimed that YouTube was always expected to be the first "real" user-facing software to reach such a downloading benchmark.
It's worth noting, however, that the majority of these downloads are attributable to the fact that YouTube comes preinstalled on practically all Android smartphones that come with the Google Suite of apps. However, it's worth noting that there are three billion Android smartphones in the world, with a large portion of them coming from China and without Google Suite apps. This only adds to the amazement nature of the feat.
Now what's the story behind this social Giant, In 2004, the idea of YouTube had taken birth in Chad Hurley's mind when he was at a dinner party. He wanted to upload some videos of his but he wasn't sure which platform to upload them on, note that we are talking about the time Instagram and Facebook weren't in existence. That is time when he thought that he should come up with a platform specifically for uploading and streaming videos of all kinds without any restrictions. He soon involved two of his colleagues Steve Chen and Jawed Karim to be a part of this.
In February 2005, On Valentine's Day, Hurley as CEO registers the trademark, logo, and domain for YouTube, Hurley was former employees of American company PayPal. This company was not like any other huge company; it was started in small garage in California with small no of employees.
On April 24th 2005, the first video that was uploaded on the site, the video, called "Me at the Zoo," is only 18 seconds long. It shows Karim, one of the cofounders, standing in front of elephants at the San Diego zoo and talking about their trunks.
In May 2005, the beta version of the website was launched for a limited segment of the public to use. It was bagging about 30,000 views a day. The number of viewers kept affectively rising until one September day, of the same year, YouTube had its first video which crossed 1 million views, It was advertisement video of Nike which featured Brazilian footballer Ronaldinho Gaucho. It was for the first that any brand had used YouTube as a platform to promote their product.
September 2005: Lauded investment firm Sequoia Capital invests $3.5 million in YouTube's Series A round. Sequoia partner Roelof Botha worked at PayPal with the cofounders, and learned about YouTube after using it to upload old wedding and honeymoon videos.
In December 2005, when YouTube became available for public use, it saw a whopping millions of viewers on a regular basis. By January 2006, the viewers had raised up to 25 million per day and by the time summers arrived, millions of videos were already uploaded on the platform.
However, due to such heavy responses, a lot of traffic was created on the website. This caused them to spend loads of bucks to fulfill the needs of fixing their website. In July alone, there were around 65,000 uploads. Their website was doing greater than any of them had expected but they did not have the monetary and human resources to compensate for all the work that was needed.
In October 2006, google came with a proposal to YouTube, when there were only 65 employees in the team. It offered a great sum of $1.65 billion to buy the company. Few months prior to google approaching YouTube, it had launched its very own video streaming platform, but it wasn't seen gaining much recognition. Even after becoming the owners of YouTube, google decided to keep the name as it was.
YouTube made many heroes many of the stars were first on the YouTube from where world started recognizing them, in April 2009: Usher introduces 15-year-old Justin Bieber to the world via a video on YouTube. Bieber would release his music video "Baby" in the following year, and it remains one of the most-disliked videos on YouTube.
But everything doesn't go smooth and IP/patent are something which every big giants has to face so let's discuss one small case of patent infringement of YouTube
YouTube complete IP and Patent portfolio is owned by Google and Alphabet, back than VideoShare alleges that YouTube has used and continues to use Video Share's patented technology in products and services that it makes, uses, imports, sells, and offers to sell. Video Share seeks damages for patent infringement and an injunction preventing YouTube from activities that infringe the technology claimed by U.S. Patent No. 7,987,4922.  video Share has demanded a jury trial.
In what can only be characterized as an extremely sparsely populated complaint, VideoShare gives little or no information about what they believe YouTube has done to infringe the '492 patent.
With the rise of users worldwide, many of the videos were found to be infringing the IP rights of the original videos. In order to take control over that situation, YouTube introduced policies under which any video that was copied or posted without permission of the copyright owner, the owner will get notified and will have complete right to get it removed.