Question and Answer for Startups Part 1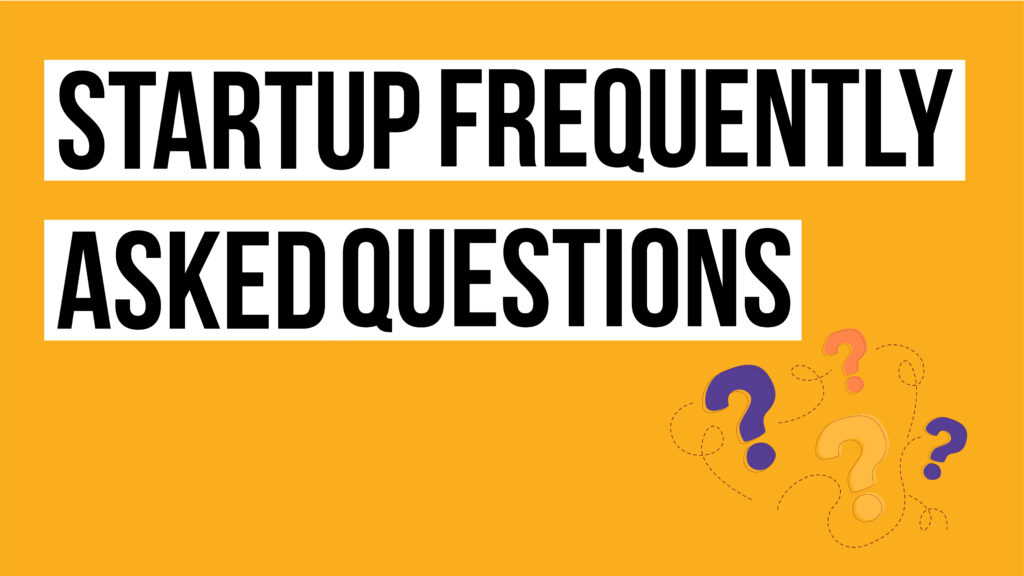 Most of my clients, that are startups, are very keen to protect their business through IP especially when they are raising funds, as an investor's foremost question is always about IP assets protection and strategy.
In this blog I will be answering 5 Frequently Asked Questions by startups in terms of what IP is, what to protect and how to protect them?
The 5 FAQs are as follows:
What should be my strategy around my patent?
If you want to get a patent for your innovation, there are 3 points for you to consider:
Patent filing – Your patent should be filed in the right countries on right time.
Patentability search or validity – Your patent should be novel or non-obvious, i.e., technically advanced.
Freedom to operate – Your product should not infringe other's patents, should not be a copy, especially in nations where you will be launching it.
2.Can I discuss about my innovation with a potential investor?
The details of your invention, whether it is a product or a process, should not be shared with anyone until you have filed for a patent application. Best strategy for startups is to get a patent application filed as early as possible, before speaking to potential investors. If you are willing to disclose sensitive information after the filing, regarding your product or process, you must still make sure that you sign a Non-Disclosure Agreement with the potential investor.
In the worst case scenario, if you, for any reason at all, do not file for a patent application, then you have got to take no chances before disclosing the information related to your product or process to a potential investor and must most definitely get a Non-Disclosure Agreement signed.
3.Can we directly file and draft patent application on our own to save cost or with an expert's help?
As a startup, you must do everything to save cost and spend less. But there are a few domains in which you should not take chances, there your focus shouldn't be saving money but to realise that spending money can help you improve the quality of your company and to save time. Patents is one such important domain.
Patent searching, drafting and filing is a patent attorney or a patent expert's job, therefore I suggest you to leave it on them only.
Your patent is the backbone of your business, hence it is essential to be handled by a professional. You will be requiring an expert's assistance at every single step when dealing with patents. It is best to take their assistance so that you can get fruitful results.
4.Should we go for prior art searching?
If you think your innovative product or process is new, you must get a prior art search before filing patent. It has 3 major benefits:
You will be able to figure out in the first stage itself if your product or process is patentable or not. You will get to know if your invention passes novelty and inventive step.
After patent searching process you will get an idea about the products that are similar to yours worldwide.
It will prevent you from unintentionally infringing someone else's patent.
Therefore, you must get a prior art search done, in fact, try to get it done by an expert, who knows how to search.
5.Should we file patent in other countries and how?
When you are strategizing the IP assets for your business, that time only your IP attorney will be guiding you about where and when to file your patent.
When you are forming the IP strategy, at that time you know that which all countries will be your market. After knowing that, you should file a patent in each of those countries before launching your product or process there.
For international filing of patents, Patent Cooperation Treaty is the route through which you can file your patent in 153 countries collectively.
So these were some of the Frequently Asked Questions in the domain of IP and how to go with the process of filing patents. More questions will be covered in the blogs to come.