Brian Colacarro hired by Trademark Property as senior vice president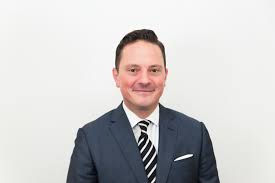 Trademark Property hires Brian Colacarro as senior vice president of asset management.
Trademark Property Firm, a mixed-use investor, developer and operator, welcomes Brian Colacarro as senior vice president of asset management as the corporate continues to develop and expand its services.
Terry Montesi, CEO of Trademark said, "We are excited to have Brian on board as we continue to invest in our best-in-class operations and experience team, His proven abilities navigating mixed-use, multifamily and guest experiences make him a key player in Trademark's quest to elevate our operational expertise."
Brian Colacarro, in the new role as senior vice president of asset management will boost all the possible opportunities for adding value and services the existing portfolio of Trademark, spearhead development of institutional services businesses and oversee guest experience and guest services platforms. The company said in a news release, Colacarro will bolster Trademark's asset management capabilities, with his more than a decade of experience with large and complex high-service mixed-use environments.
Colacarro served as the senior vice president of commercial for Swire Properties in Miami, Florida, before joining Trademark, prior in that organization he led the vision and strategy for a multibillion-dollar mixed-use development and oversaw real estate assets of more than $5 billion. Colacarro also served as vice president of operations at Caruso Affiliated, before working at Swire, there he worked for 11 years.
Steve Sumell, Trademark's portfolio executive vice president said "Brian's expertise is the perfect complement to Trademark's current experiential shopping initiatives, I am confident in his ability to build upon our successful guest experience programs with his knowledge and strong commitment to guest services."