what is NFT,startups and cryptography?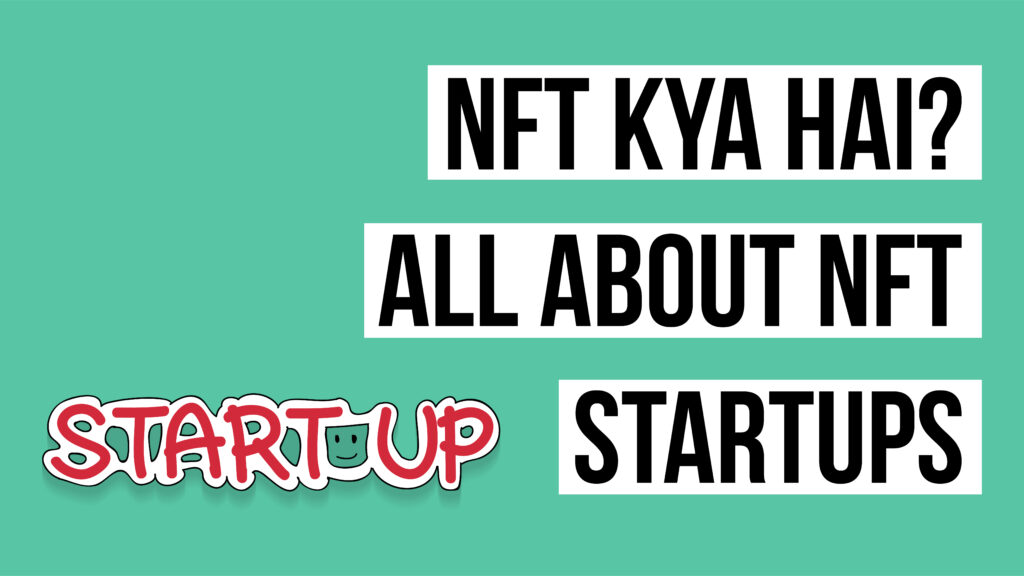 Today we are seeing 3-4 words everywhere, everyone is talking about it, discussing about it which are Block chain-NFT, Crypto, bitcoin etc.  Everyone wants to know more about it and what it actually does? And not this only, whenever any changes like this came into the market every startup wants to grab the opportunity and build product around it. Today we'll talk and discuss about some of the startups which had developed NFT platforms.
Entrepreneurs and new startups always wants to grab new opportunities, and when it became the4 talk of the world so then it is obvious that startup will came in this field to explore. NFT is also a type of buzz which every new startup wants to grab. Many of us are confused about it, and many information, misconception and many details are roaming around in the market, so here's all the right information which has been collected and today you will know each and every aspects of NFT related to startups.
So let's begin with what is NFT?
We at starting used to use only physical money such as coin notes etc. then we switched to digital payments method and now Digital Revolution Is Transforming Currencies and Finance which is resulting in bitcoin, crypto and this all come under Blockcahin Evolution. The rise of the Blockchain has given rise to many exciting new, completely digital projects. Cryptocurrencies is probably best example of Blockchain technology today. And in the evolution of this technology the recent development is Non-fungible tokens (NFT)
NFT is a digital asset that represents real-world objects and it's a unique digital assets built on Blockchain technology and it represents ownership of real-world items like art, video clips, music, and more. NFT full form is NON fungible token and fungible means that you can swap one product with other product of equal value.
Using blockchain technology the NFT are being secured. If something is being NFT that means its copyright is secured by Blockchain. Most of these digital rights contracts live on the Ethereum Blockchain and must be purchased in its cryptocurrency ether world's second next crypto currency after bitcoin, for example people do NFT of Any artwork or unique thing which don't have any copy and earn money.
NFT only exist online with the proof of the owner stamp with a Blockchain. NFT is in the market from a log time but 2020 was the boom period for the NFT because its market value touched 250million dollar.
Now coming to startups who are into NFT: Today we will discuss about 5 growing startups who are making an impact on the NFT space
1.Colexion: – Colexion was founded in 2020 and till now and has raised till 5 million dollar. Colexion goal is to become largest digital collectable gallery in niche like entertainment, lifestyle, sports and art. They are curating an exclusive note between fan and the artist for much more engaging experience.
2.Verisart: – Founded in the year 2015, Location: Long Beach, California and its Funding is $2.97M in seed money. Verisart is pioneer in utilizing the Blockchain as a means of authentication and certification for digital assets. According to Pitch Book, verisart will be closing Series a funding round by 2022.
3.SPORES: – Founded in the year 2021, Location: Hoan Kiem, Vietnam, and its Funding is $2.3M in Early Stage VC. Spores Network founders believe that crypto will lead to decentralization of ownership and frictionless redistribution of capital. Their mission is to create an NFT ecosystem that is creator-centric, community-driven, frictionless, and borderless. Spores Network chooses to be a cross-chain DeFi-powered NFT marketplace defining decentralized pop culture. Their governing and utility token, $SPO, which currentlyhas a market cap of around $3M, gives life to the ecosystem by making it easy to fractionalize, mint, manage and trade NFTs.
4.NIFTY's:- Founded in the year 2021, Location: Miami, Florida, and its Funding is $10M in Seed money. What does Nifty do? Nifty's adds a new layer to the digital asset world by combining social media with a two-sided marketplace. This has allowed the startup to develop a platform where creators, collectors and curators open accounts and follow one another. The benefit to the users is two-fold: first, they can create a following and use that to trade their assets. Second, they can use the platform to network with other users with similar interests. Nifty's already has over 2 million NFTs.
5.MomentRanks: – Founded in the year 2021, located at Atlanta, Georgia and its Funding is $1.7M in Seed money.
What Moment rank do? Moment Rank operate like any other NFT platform but there competitive advantages which they claim is that it target a niche audience by using there ecosystem only for NBA top short Non fungible token. Although NBA top short targets are narrow audience it has accumulated a very impressive market cap of dollar 593 million.
This is all about the NFT platforms and 5 startups which are rolling around NFT. This startups are the fast-growing startups utilizing blockchain technology to make access and usage of NFTs easier and more mainstream. The startups competing in this sector are building the infrastructure, marketplaces, protocols and applications that are set to make NFTs a part of the future.