All about Thrasio startup and what is Thrasio model || How Thrasio is profitable and unicorn.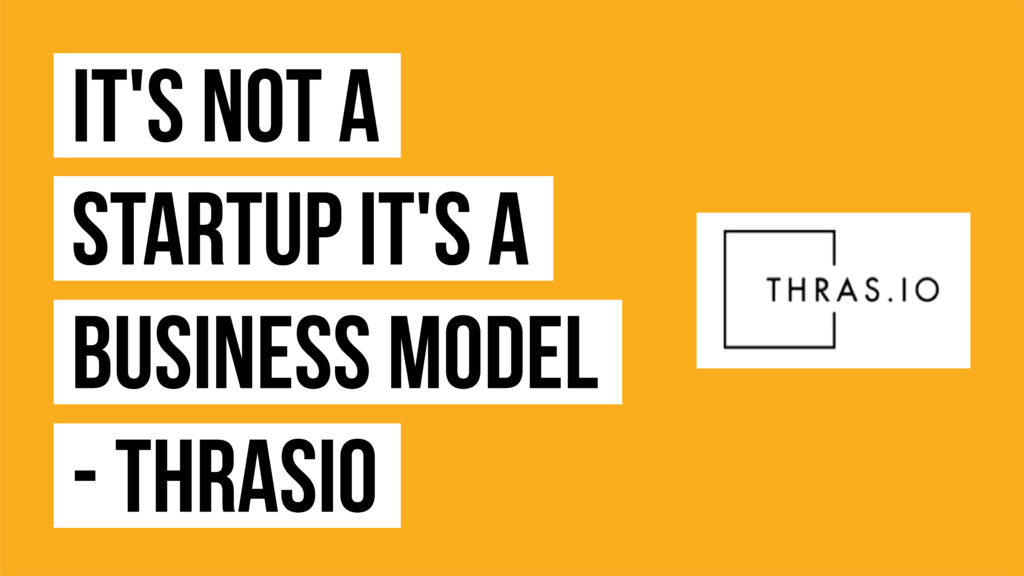 Can anyone start their own startup through Amazon's business? Isn't it strange but it is true, Not only startup but it became unicorn, had profit and worked on its model which got famous worldwide only in 3 years.
The Name of the startup is Thras.io. Thras.io was started in 2018 by Carlos Cashman and Joshua Silberstein this is based on a very simple concept which is called as Thras.io Model and do you know what big Indian startups are building product around this model.
What is Thras.io Model?
Collaborating with amazon's small seller or acquiring them to build their portfolio and scale up these small brands through their technology marketing and growth strategy, this model is known as Thras.io model.
Thras.io can also be called as multi-brand and multi-product platform. It was started in 2018 and it became Unicorn in 2020 with $500 million revenue and $100 million in profit and today the world is following it.
Why Thras.io was invented?
To know more about it you have first understand the Amazon 3rd party seller business model. Few years back amazon 3rd party sale have been grown from 3% total of 58% and amazon provides many facilities to their own 3rd party sellers like inventory management, payment processing, shipment, tracking and many more.  And still now Amazon is like god for the small Sellers. After seeing the growth of small business on Amazon the idea of Thras.io was there and then Thras.io as a company was born.
What is the concept of Thras.io?
That is Acquisition Entrepreneurship (AE) starts by buying an existing business instead of starting one from scratch. Therefore, an acquisition entrepreneur masters the process of acquiring existing businesses to shorten the path to success. In short, the acquisition entrepreneur thinks like an investor in the process of buying an existing business and acts as a CEO once the deal has been closed and he needs to run the company to bring it to the next level.
How Acquisition works in this model?
Thras.io acquisition process starts by looking at businesses in the range of $1-30 million in revenues and from there it looks at the R Cubed which is reviews, ratings, and rankings to assess whether the product is a leader in its category and if it has enough brand equity or not. From there the acquisition process is fast, giving Amazon's sellers the option to sell their business.  Thras.io act as an investor in this process of sourcing and acquiring Amazon businesses and once acquired they run it. When it is run then they became the founder of those business the Thras.io's technology, Thras.io's marketing strategy, Thras.io's growth strategy is used to scale up the business
How Thras.io makes money?
As you know Thras.io follows an acquisition entrepreneurship path where the company acts both as an entrepreneur, and a venture capital. Thras.io acquire or partner only those Small business which had a good 12 month past performance, and have good products and a decent profit margin.
What is the status of Thras.io model in Indian startup ecosystem?
Thras.io model is called as the new mantra for the Indian startup ecosystem. So there are many startups following this model for example like:
Ananth Naraynan's Mensa Brands, Rishi Vasudev's G.O.A.T. Brand Labs, Supam Maheshwari's GlobalBees, Utsav Agarwal and Pulkir Chhabra's Evenflow, Shashwat Diesh and Aqib Mohammed's Powerhouse91, Nitin Agarwal's UpScalio, Bhavna Suresh's 10club, and Nishant Verman and Prasanth Nair's Bzaar are all based on the Thras.io model.
Talking about one company Mensa, Indian company Mensa brand which buys stakes in digital brands, has raised $135 million at a valuation of around $1.2 billion, Mensa brand is the fastest Indian startup to reach unicorn status. Mensa became unicorn in 6 month where as many companies invest their 6 month only in Logo and plan making.