Top Unicorn Startups of India 2021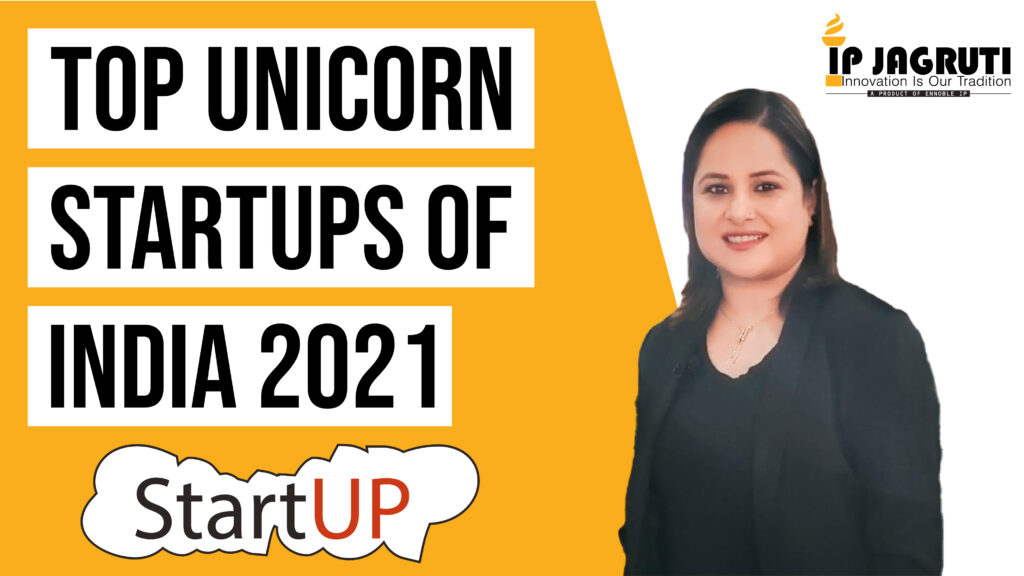 What is Unicorn startup?
In the financial world or in the startup world, there is one word which is very famous that is unicorn. The first question that comes in our mind is that what is this Unicorn especially unicorn startup?
Normally unicorn is a mythological animal, which is resembled with horse or goat with a single horn on its forehead. And in the Startup world also the unicorn startups are not less than any horse race.
Any startup that reaches the valuation of $1 billion is known as Unicorn startups. More than 600 unicorn startups exist around the world and are valued at just under $2 trillion. ALPHABET was the world's first unicorn startup in 1990 which was google at that time.
Now let us know about the India's first unicorn startup which is InMobi. Yes in 2011 Softbank provided $200 million cheque to InMobi and it became the first Indian unicorn startup. And according to March 2021 news InMobi is planning for 2021 US IPO at value of up to $15 billion.
Till October 2021, India had witnessed 30+ companies entering the club of unicorn startup through their growth, funding, team performance and leadership, and the list awaits more. The list of Unicorn Startups in India as of 2021 are:
Digit, Innovaccer, Infra.Market, Chargbee, Cred, Groww, Sharechat, gupshup, meesho, PharmEasy , Urban Company, Zeta, Moglix, BrowserStack, Blackbuck, Droom, BharatPe, UPgrad, Zetwerk, grofers, Mind tickle, Vedantu, apna, MPL, Coinswitch kuber, Rebel Foods, licious, Mobikwik, cardekho, ACKO and so on…
The first startup in the list is Digit
1.Digit: Digit is a Bangalore based startup. And Digit Insurance was the first startup to enter the Indian unicorn club in January 2021. This Insurance Company is a tech-driven general insurance company, founded in 2016 by Kamesh Goyal. This company offers customized polices on health, auto, travel, smartphones, commercial properties such as stores and holiday homes.
2.Innovaccer: Innovaccer startup is the first startup to become the Indian healthtech unicorn. This company develop solutions for the western markets like US and also analyses healthcare data to provide actionable insights to healthcare providers, hospitals, insurance companies and other organizations and businesses
3.Market was founded by Aaditya Sharda and Souvik Sengupta in 2016, and this is a B2B online procurement marketplace for real estate and construction material that leverages technology to offer fair pricing and a smoother procurement experience for its customers. And In the financial year 2020, Infra.Market had noted a 5.5X increase in revenue, from INR 63 Cr in FY19 to INR 250 Cr in FY20.
4.Chargbee is a subscription management platform based in Chennai. And became one of the unicorn of 2021, after raising $125 Million in its Series G funding round at a valuation of a whopping $1.4 Billon. The round was led by Tiger Global, along with Sapphire Ventures and Insight Venture Partners.
5.Credis an Indian fintech company, based in Bangalore, founded in 2018 by Kunal Shah. With only INR 57 Lakh as operating revenue in the financial year 2020, Kunal Shah led CRED entered the unicorn club at a whopping valuation of dollar 2.2 Billon. In 2021 this company onboard over 5.9 million users and processed about 20% of all credit card bill payments in India.
6.Groww: After 8 months of Zerodha valued itself above $1 Billon, Groww became the second wealth management unicorn. Same as Zerodha, groww allow its user to invest in stocks, mutual funds, ETFs, IPOs, and Gold.) using its tech platform available via mobile application and web platform.
7.Sharechat: Sharechat also came in the list of unicorn startup after capturing the attention of users across Tier II and III India. This social media platform had faced a massive growth in 2020. The monthly active user base of this social media platform had grown 166% from 60 Million to 160 Million in one year.
8.Gupshup: gupshup is a messaging sharing company and its headquarter is San Francisco
9.Meesho: Meesho is an online reselling network for individuals and SMBs who sell products within their network on social channels such as WhatsApp, Facebook, and Instagram. This startup was started by IIT-Delhi graduates Aatrey and Sanjeev Barnwal in 2015. Messho is the startup which is known as normal people startup, it was started in 2015 and till 2020 it had a massive growth.
10.PharmEasy: PharmEasy was founded in 2015 by Dharmil Sheth and Dr. Dhaval Shah. It offers a range of services such as teleconsultation, medicine deliveries, and sample collections for diagnostic tests etc.
11.Urban Company: Abhiraj Bahl, Raghav Chandra, and Varun Khaitan in 2014 started Urban Company. And it is also known as Urban Clap. It is a home service company that focuses on beauty and massage, appliance repair, plumbing, cleaning, and etc. It is currently established in 10 Indian cities and four international markets of Australia, Singapore, Dubai and Abu Dhabi.
12.Zeta: Zeta offers a cloud-native neo-banking platform for the issuance of credit, debit and prepaid products that enable companies to launch engaging retail and corporate products, besides offering digitized solutions to enterprises such as automated cafeteria billing and more. Its Headquarter is in Bengaluru and the solutions are available in India, Italy, Spain, Brazil, Vietnam and Philippines.
Next in the list is
13.Moglix: it is an Industrial B2B marketplace, which entered in the unicorn club in this year may after raising $120 Million in Series E round.
14.BrowserStack: BrowserStack is a Software-as-a-service (SaaS) startup. It has raised $200 Million in Series B funding and the Post funding, BrowserStack reached a valuation of $4 Billon. It is the highest valued SaaS firm in the country.
15.Blackbuck: This Company is founded by Rajesh Yabaji, It claims to be the largest online trucking platform in India with over 90% market share. It is a Bengaluru based logistic company. It has raised $67 Million in its Series E Round at over $1 Billon in valuation in July.
16.Droom: Droomis a technology and data science company that facilitates used and new automobile buying and selling online) it has four marketplace formats like B2C, C2C, C2B, and B2B, three pricing formats such as fixed price, best offer and auction. It is Gurugram-based Company started in 2014 by Sandeep Agarwal. Droom had entered the unicorn club with its valuation soaring to $ 1.2 Billon after a pre-IPO round of $200 Million.
This is the list of 16 startup who had join the unicorn club list this year, I wish all of them the best wait for the next part of the blog where we will discuss other remaining startups which has entered unicorn club this year in 10 month time.