Oppo plans to enter Electric Vehicle market in India by early 2024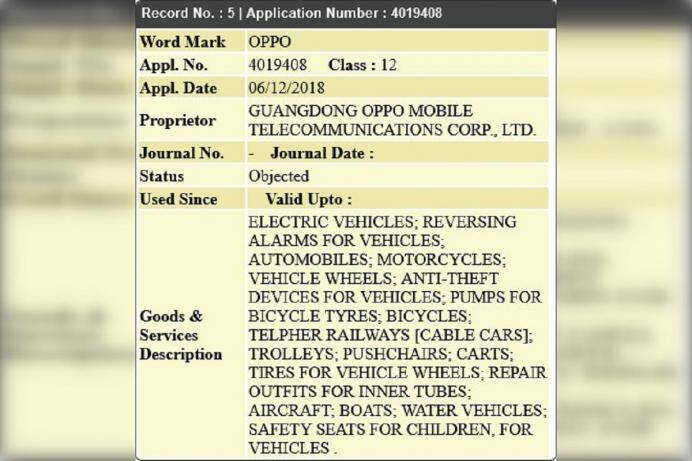 Oppo files trademark registration application for class 12 and plans to enter Electric Vehicle market in India by early 2024 files trademark registration.
According to a 91mobiles report Oppo, the Chinese smartphone manufacturer, is reportedly looking to foray into the electric vehicle industry. The company seeks to introduce its first lineup of electric vehicles in India by the end of 2023 or early 2024. The company has filed trademark applications for class 12, which includes electric vehicles, automobiles, motorcycles, and other forms of transportation.
Oppo, along with Realme and Vivo, reportedly applied for trademark registration of electric vehicles in India earlier this month. Oppo had trademarked, electric vehicles, vehicle reversing alarms, automobiles, motorcycles and vehicle wheels among other products. This does not confirm Oppo's launch of electric vehicles in India, but it does show the company's vision to extend beyond smartphones.
However, under "Realme TechLife" and "TL Device" names, Realme has received approvals to sell their electric vehicles and the validity of the registration is till 2031. The company is likely to sell self-balancing scooters, electric bicycles, and automotive security systems under these names.
According to reports, the electric vehicle segment reportedly grew 234 percent in the first half of the fiscal year. Dozens of new electric vehicles could hit the market in India amid surges in demand. Not only car makers but also smartphone makers can be included in the list. Apple is reportedly developing its own self-driving electric vehicle while Xiaomi is about to launch an electric vehicle in China. Oppo, who said to be developing electric vehicles for the Indian market, participated in the race.